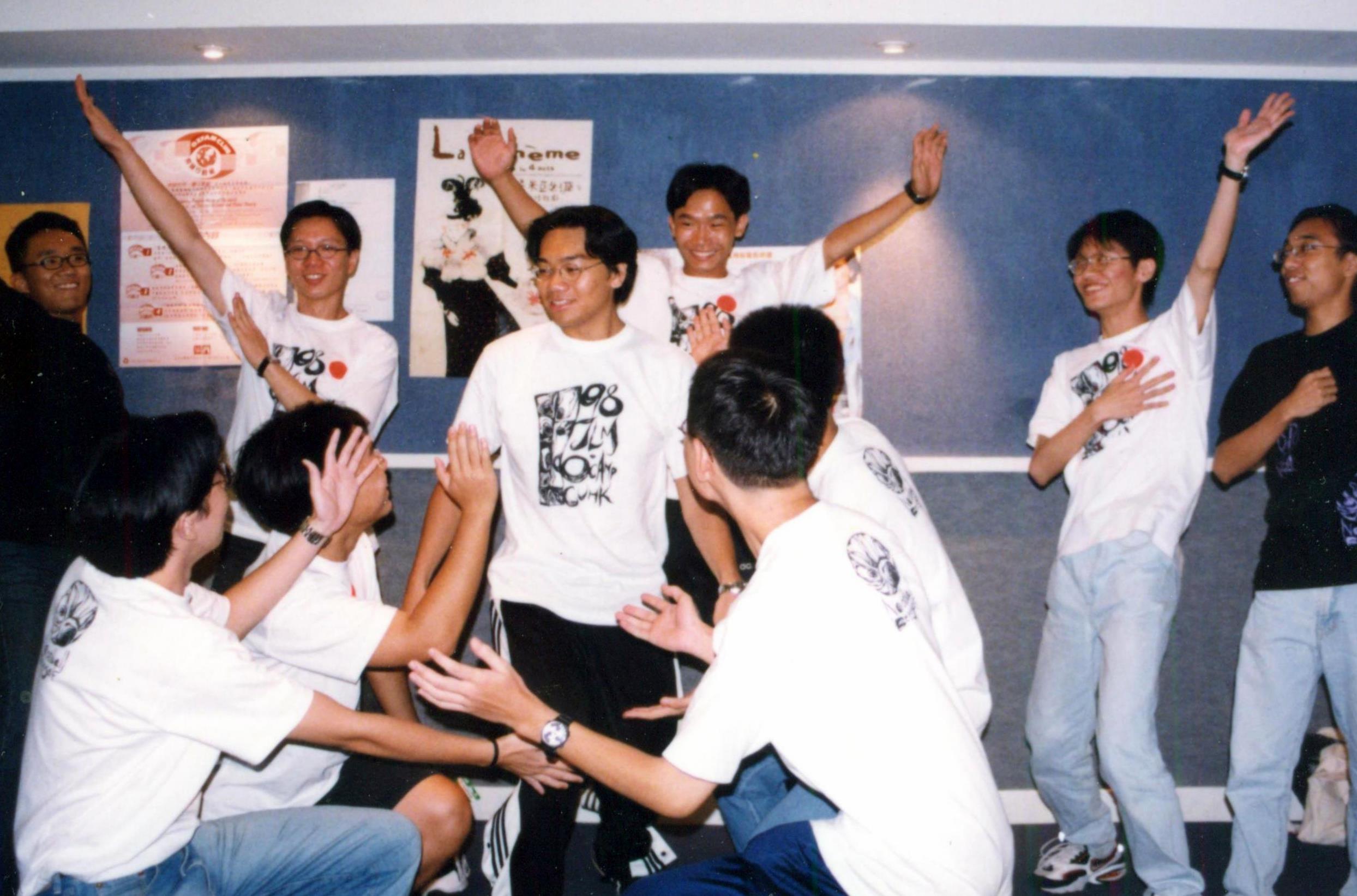 How o'camp culture has changed and evolved with the times.
Reporters: Joana U and Stephanie Chan
Mention o'camps, or university orientation camps, in Hong Kong today and people might think of sexually suggestive games or groups of identically clad youngsters acting like cheerleaders in the heart of the city. But for Alfred Hau Wun-fai and his friend Au Yuet-ching, o'camp brings back memories of romantic midnight boat-rides across a tranquil lake in the 1960s.
Fast forward to the 1970s and the scene changes again, with students singing their college anthem and songs of the Chinese resistance against Japanese aggression and hotly debating the Cultural Revolution taking place on the mainland.
The nature of Hong Kong's o'camps changed with developments in Hong Kong society itself and reflects changing expectations of the role of university students in society.
Alfred Hau joined the Chung Chi College (Chinese University of Hong Kong, or CUHK) o'camp in 1968 as a Geography major, while Au Yuet-ching was a Sociology freshman. It was a big event, a time to meet new friends and adapt to university life.
"Everyone joined, and so did I," says Hau. He and Au are more than happy to recall their "'antique"' memories. They remind one another of episodes from the event and chuckle over them.
Hau says there were not many facilities on the campus in those days. They spent most of the o'camp in a stadium where games were held. Hau said that physical tests, such as running, were the most demanding. The students were also organized into teams which had to stage performances. This was the most unforgettable activity for him.
"At that time, most university students came from a number of elite secondary schools, so we [freshmen] were very united…we did not compete with each other at all," say Hau.
Hau explains that students always shouted "cheers" to show appreciation of their fellow performers. This is unlike the slogans and rhymes, referred to as "dem beat" or "demonstration of beats" of today. Instead of appreciation, these contemporary rhymes may include personal attacks on the physical appearance or characters of members of other groups.
As for the nocturnal boating, Hau says rowing across the Tolo Harbour was a must-do and significant activity in the o'camp of the 60's. A boy and a girl had to row on one boat as partners as it was deemed to be too dangerous and strenuous for two girls to row together. "Many lovers may begin like this," says Au, grinning.