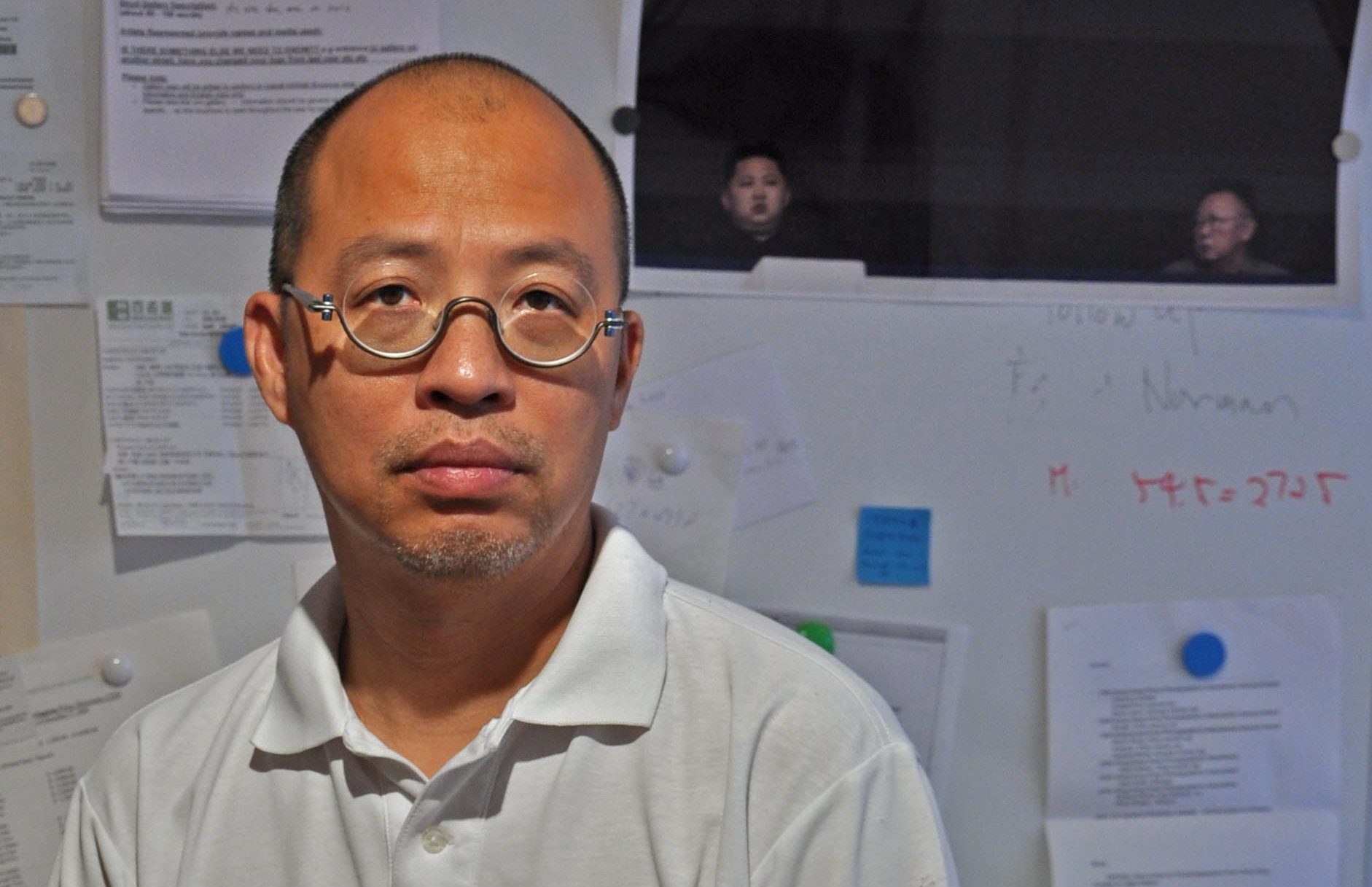 Internationally acclaimed Hong Kong photojournalist tries his hand at the business of art

Reporter: Billy Leung

In a small gallery on Upper Station Street, a striking black-and-white image of a simple pier poised over an ocean that stretches into infinity sits in the window, inviting the viewer to embark on an unknown journey. The journey taken by the photographer and the owner of the gallery has been anything but ordinary.
He started as a darkroom technician at the now defunct pro-Beijing daily Ching Pao and went on to win numerous local and international photography awards, including third place in this year's World Press Photo awards (People in the News category) and second place in the US National Headliner Awards of 2004
In fact, Vincent Yu Wai-Kin has won prizes throughout his 26-year career. Yu's name might not be well known here, but he is a world-class photographer, born and bred in Hong Kong.
Yu started learning about photography in secondary school. He bought his first camera when he was in Form Three. After studying photography at the Kwun Tong Vocational Training School, he started his career in photography, working first as a darkroom technician and then a photographer for the Hong Kong Standard.
But his big break came in 1989, when he joined Associated Press (AP).
Yu says it was not always easy. He found his low English proficiency and lack of experience covering international news hindered his work. Photojournalists for international agencies are often assigned to cover stories by themselves. Yu would find himself on a foreign assignment, not knowing how he should approach shooting the story.
He no longer has to contend with such doubt, but he still has to put up with anti-social working hours and ever-changing schedules. While these may be common to all photojournalists, those working for international news agencies can lead even more irregular lives as foreign assignments can pop up at any time.
Receiving urgent midnight and early morning telephone calls has become Yu's routine. Yu recalls once returning home drunk from his birthday celebrations, to be told he had to get on a plane and fly to Thailand to cover a news story.
Then there was the trip that resulted in his World Press Photo prize. "I received a call from AP at five in the morning. They asked if I was ready to fly to North Korea." First spending a day in Beijing, Yu finally transited to North Korea. His shot of the North Korean leader Kim Jong Il turned towards and looking at his son and presumed political successor Kim Jong Un would be carried by newspapers and news websites around the world. Until the photos from that press trip were published, there had been few photographs of the younger Kim.