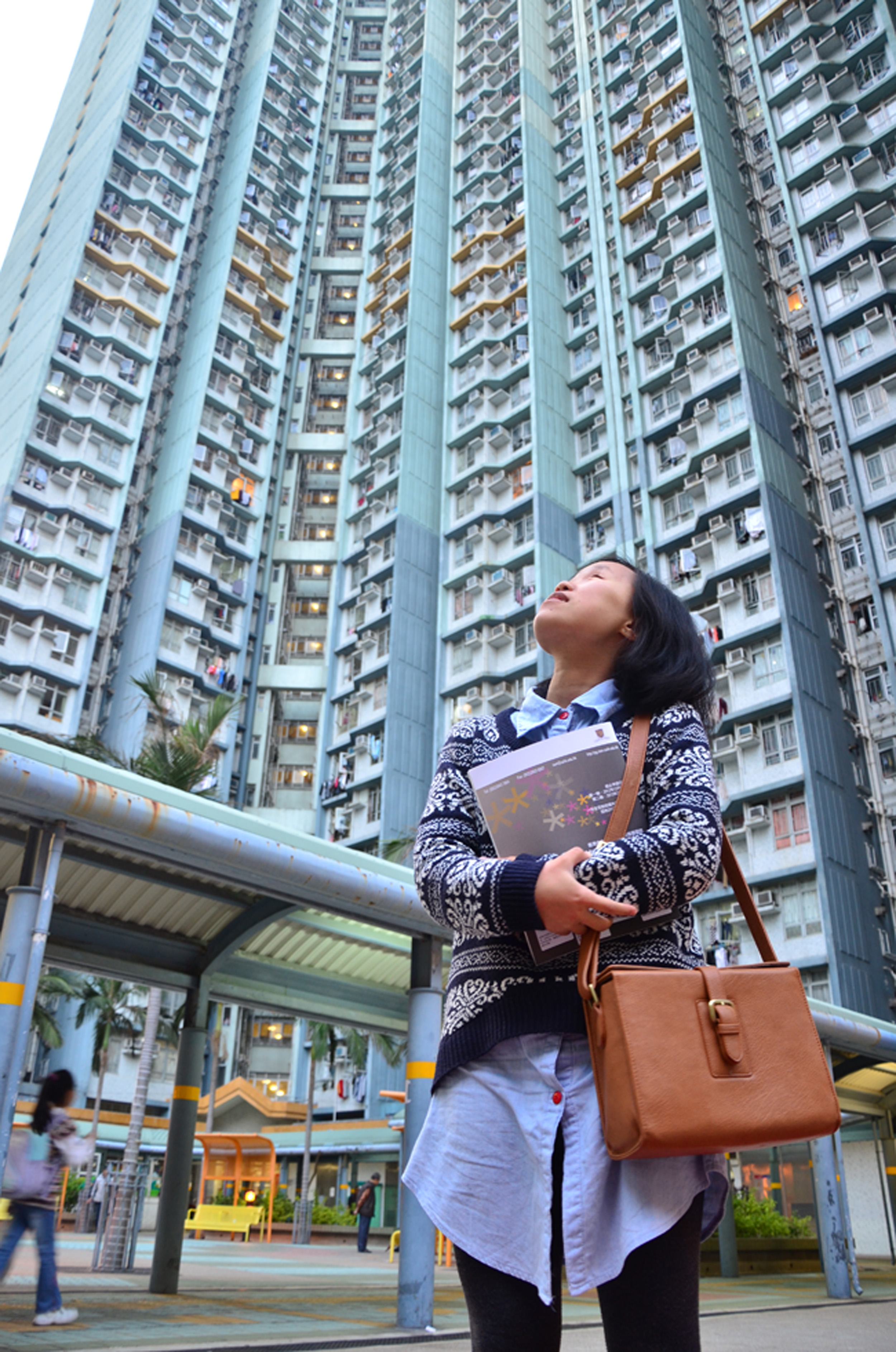 Priced out in the world's most expensive housing market
By Louie Cheng & Rachel Cheung
College graduate Man Yuk-ho has two jobs, shops for cheap clothes on the Chinese online shopping site Taobao, and seldom eats out. On the few occasions when she does eat out, she carefully compares the prices of various eateries beforehand and chooses the cheapest restaurant. She makes all these efforts for one purpose only — to save enough money to buy her first home.
The 24-year-old graduated with a Higher Diploma in Journalism last year but failed to find a job related to her major. She ended up taking a teaching assistant job at a secondary school with a monthly salary of HK$9,300. In order to earn extra money, she also works part-time at a residential clubhouse and sells clothes online.
Ho now lives with her mother and brother in a 300-square-foot public housing flat in Shek Kip Mei, where she shares a bunk bed with her mother. Like many other young people, she wishes to buy a private apartment and start a family, but she still has a long way to go.
With the extra work and thriftiness, Ho manages to save HK$5,000 per month because she does not need to pay for family expenses at the moment. For a typical one-bedroom, 300-square-foot starter home in a Sham Shui Po high-rise, Ho would have make a down payment of HK$700,000 for a HK$3 million flat. At her present rate of saving, she would need to wait for at least 10 years.
Cutting down on leisure expenditure is not the only sacrifice Ho has made for her future home. She is also forced to give up her dreams. She once dreamed of going on a working holiday after graduating from college, but she had to give up the plan because it would cost her too much in expenses and lost earnings.
"It seems like right after your study you have to work, to save money, to a buy house. The whole thing is so boring. It's like we sacrifice our whole life to making a living," Ho says.
Ho is just one of the many Hongkongers struggling with the city's sky-rocketing housing prices. Hong Kong consistently ranks top in surveys of the least affordable housing in the world. In January, the latest annual International Housing Affordability Survey by the respected US-based consultants, Demographia, showed the average housing price in Hong Kong is 13.5 times the local annual household income, which makes the city the most expensive place to buy a flat among big cities worldwide. In fact, Hong Kong has ranked first in the list for three years running. Other reports show Hong Kongers who do not qualify for public housing spend more than 40 per cent of their household income on housing.
In order to cool down the property market, the government has launched a series of "strict measures" in the past six months, including introducing the Buyer's Stamp Duty (BSD), a 15 per cent tax on property transactions imposed on non-permanent residents, extending and intensifying the existing Special Stamp Duty (SSD), and doubling the stamp duty for homes and non-residential properties which are worth more than HK$2 million.