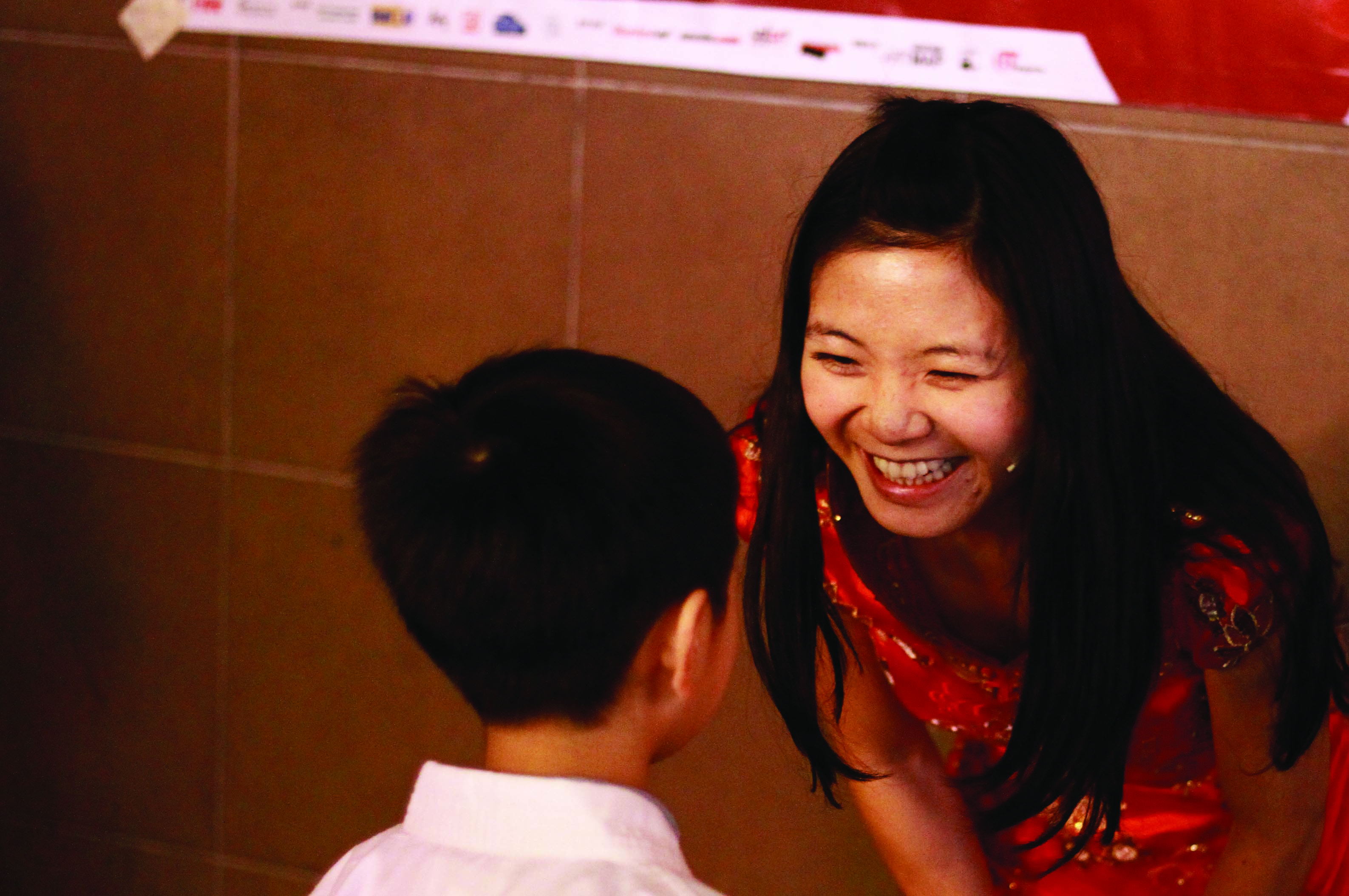 Mo Lai Yan-chi's unconventional upbringing inspires stage success
By Silvia Li
Under the spotlight and against a black backdrop, a hunch-backed old lady dressed in a red traditional Chinese jacket slowly recounts the moments she spent with her husband. In her quivering hands, she holds a pair of slippers that she wishes she could hand to her partner who has passed away. It is a moment of tender yearning. Then, she unties her hair from her tightly wound bun and straightens her back. In a blink, the old lady is replaced by a woman in her 30s.
The audience rises as applause echoes around the theatre of Hong Kong Cultural Centre where Mo Lai Yan-chi has just performed her one-woman show Woman in Red. The performance has been emotionally draining for the president and leading actress of the drama group FM Theatre Power and she cannot help but shed tears.
Lai has dedicated her life to theatre for over 15 years. Her efforts were recognised when she was named as one of the Ten Outstanding Young Persons last year. To Lai, the theatre is a rehearsal for life. And as lives go, Lai's has played to a pretty dramatic script.
She was born in Hong Kong but her parents did not want to raise her themselves, so they sent her to live with distant relatives in a village in Guangdong when she was just one month old. After that, an elderly female relative took care of her.
The rural life shone led in those early years has had a huge impact on her. "My life was farming," says Lai, "When I was hungry I would grab a tomato from the fields, rinse it in the river and eat it … I would climb trees, catch fish, run up the mountains with the dogs. That was how I spent my days."
Such a childhood might seem dull to youngsters brought up on video games and electronic toys, but Lai thinks otherwise. Her worldview, values and personality were formed during this time. "I learnt that life is a cycle, you will get up after downs," says Lai. "The simple life also taught me to not desire material things."
''When the other kids were going to kindergartens, nature was my classroom,'' she adds.
Her parents' abandonment of the young Lai made her question her self-worth. "I literally thought I was lower even than excrement," says Lai. Her caretaker told her excrement was useful as fertilizer for crops. She reassured her that if excrement had value, so did she.