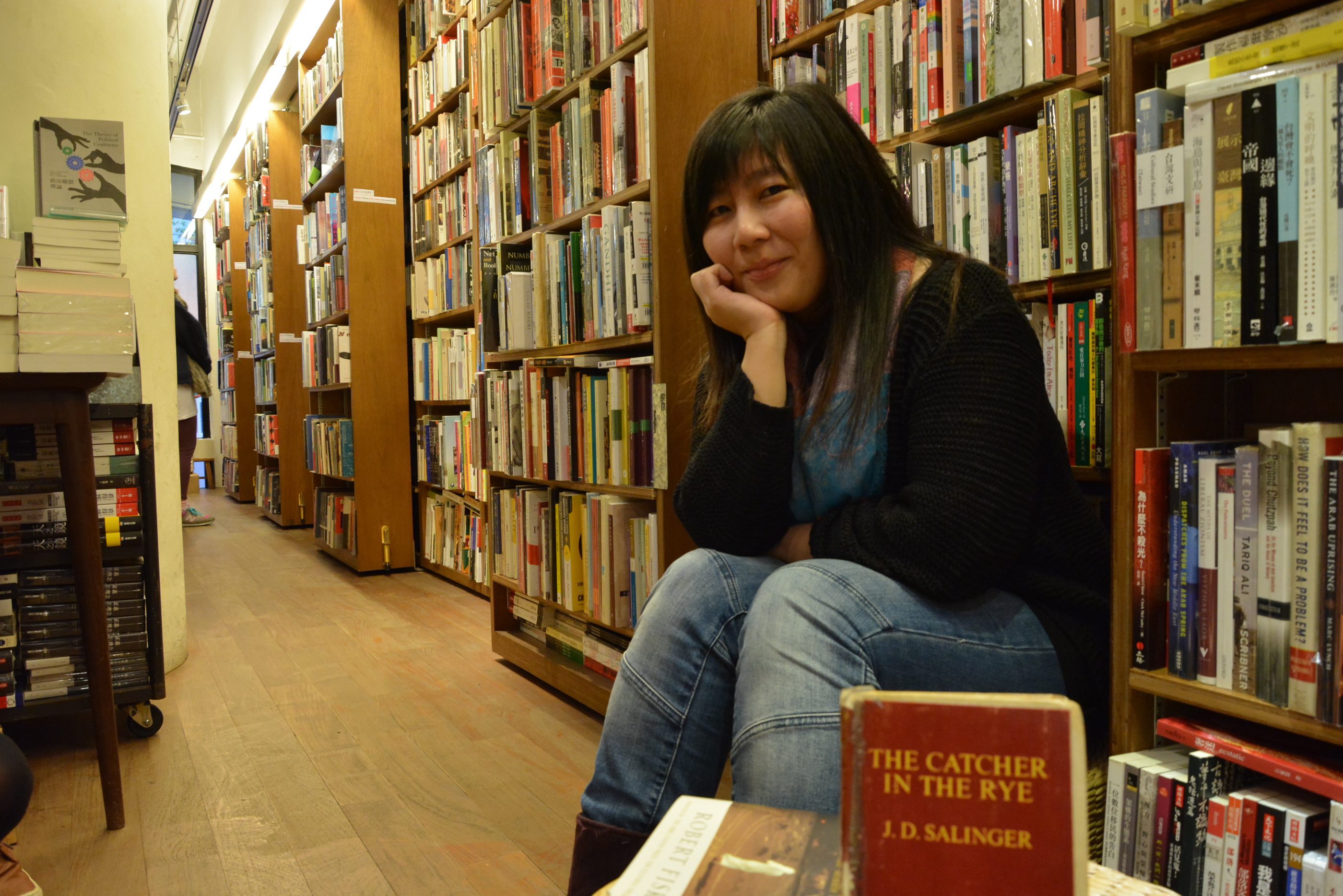 Sherry Chan Yuen-yung chronicles everyday life in the world's hotspots
by  Stella Tsang
Sherry Chan Yuen-yung sits at a table in a café with a cup of cofee, a book and an open laptop. She is writing her latest travel note. The book is The Great War for Civilisation by the British journalist Robert Fisk, who specialises in covering the Middle East and Chan's writing is not about the food she has eaten, the sights she has seen, or the backpackers she has met on her latest foreign holiday adventure.
The 28-year-old is a freelance reporter, commentator and writer with an interest in international affairs, particularly the politics of the Middle East. It seems to be a niche interest for a young Hong Konger and not one that would be easily guessed from looking at her background.
Her articles are published in the Ming Pao newspaper and the online news site House News as well as her own blog, Catcher in the Rye. Travelling is more than a hobby for Chan, it is a compulsion. She needs to travel, not just as a job, but also for herself. "I feel like I'm being bitten by ants when I stay in Hong Kong for more than half a year," she jokes.
Chan's first taste of solo travel was a month-long trip she made to Xinjiang at the age of 17, inspired by a cover story in Time magazine. It was an impulsive journey that she undertook, buying her plane ticket a mere three days before departure.
In the more than 10 years since then, Chan has made numerous trips to many different destinations, many of them in the Middle East. But it was not always apparent that she would make a career out of travel.
Chan had wanted to be a journalist ever since she was in Form Four of secondary school. But her father was set against this choice, warning her about the hardships journalists faced. Due to family pressure, she eventually opted to study government and public administration at the Chinese University of Hong Kong, a subject she was also interested in. From there, she went on to study law at the University of London.
Chan did not follow her dreams after graduation. Most of her friends advised her to work for investment banks or accounting firms. Given her good academic results, she was persuaded these would be appropriate career choices. For five years, Chan worked in finance, for investment banks, fund houses and law firms.
The work was stable and well-paid but she never enjoyed it. "You find that you understand those investment tools. You have understanding but not feelings towards them," says Chan.
Chan would work for a year in order to save money for travelling. She would then quit the job to experience life abroad and then find another similar job when she got back. This had been her lifestyle until the summer of 2012, when she returned from a half-year trip through the Balkans to Slovenia. This time, she abruptly resigned from her job in a fund house after just three days.