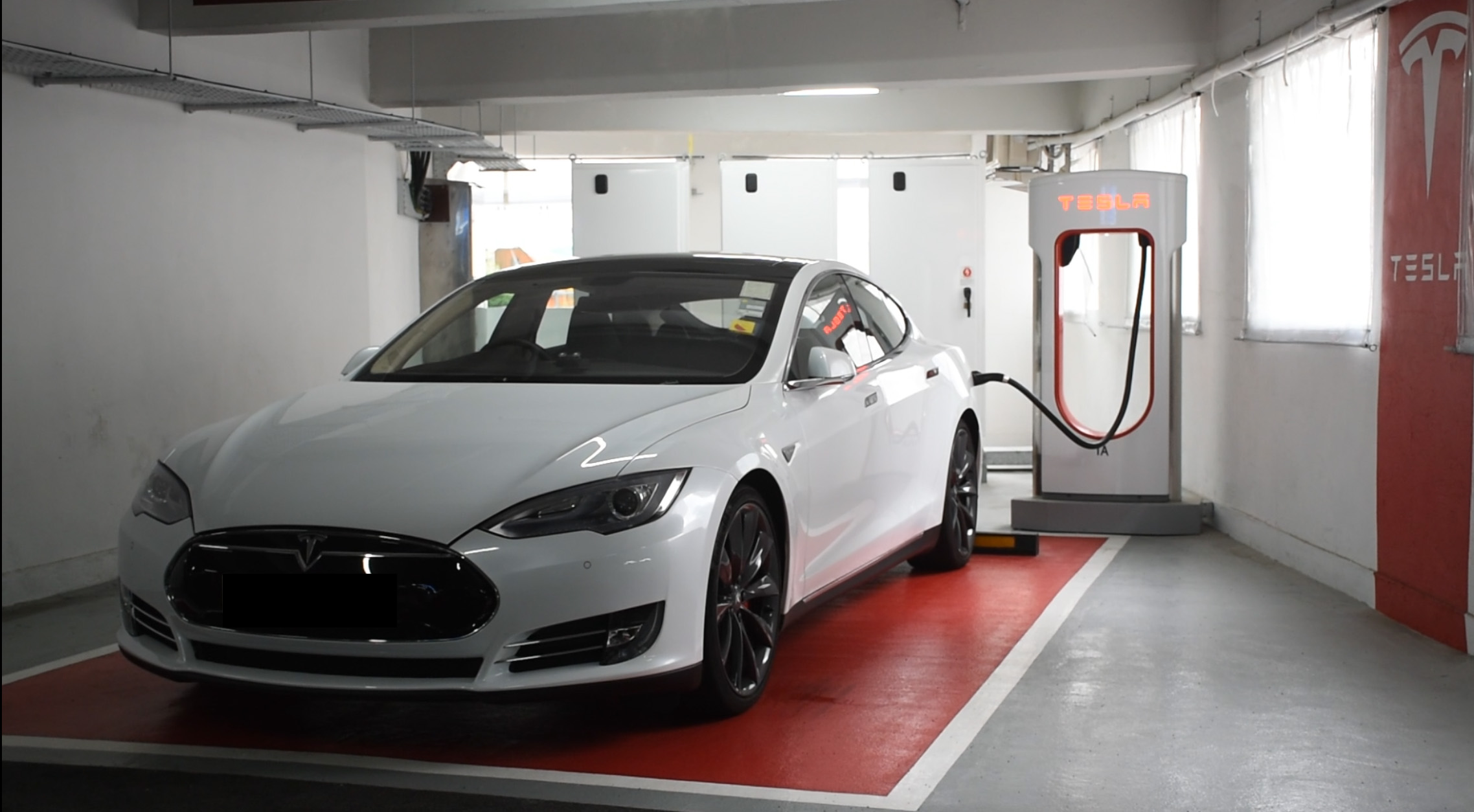 Car owners say promotion of and infrastructure for electric vehicles is insufficient
Editors: Macau Mak, Jeffrey Loa
Reporters: Brian Yu, Emily Man, Kelly Wong, Teenie Ho
The government has waived the First Registration Tax, Section 5(4) of the Motor Vehicles Ordinance, of electric vehicles (EV) since 1994 to encourage the use of electric vehicles (EV). But as of last year, fewer than two out of 1000 cars on Hong Kong's roads run on batteries instead of petrol.
An electric car can be recharged within an hour using a quick charger and does not emit pollutants.
But despite being cost-efficient and eco-friendly, electric vehicles are still not popular in Hong Kong. Alex Poon Kwok-wai, an owner of an EV, believes this is mainly because of lack of quick chargers. There are three types of chargers differentiated by charging speeds, namely standard, medium, and quick.
Poon says there are an adequate number of overall parking facilities with chargers, but not all of them are efficient.
Price is another issue.  In general, electric vehicles cost around twice as expensive as similar conventional cars that run on petrol.
Financial Secretary John Tsang Chun-wah, who chairs the Steering Committee on the Promotion of Electric Vehicles, says the government has been actively promoting the use of EV, but it needs to be cautious when spending public money to install chargers in private car parks.
Tsang says the government is working on a guideline which will require private building car parks to spare 3 per cent of their parking spaces for electric cars, as well as a gross floor area incentive scheme to encourage private buildings to allocate more EV parking spaces.
Eric Cheng Ka-wai, the professor at the Hong Kong Polytechnic University, believes that more promotion is needed.