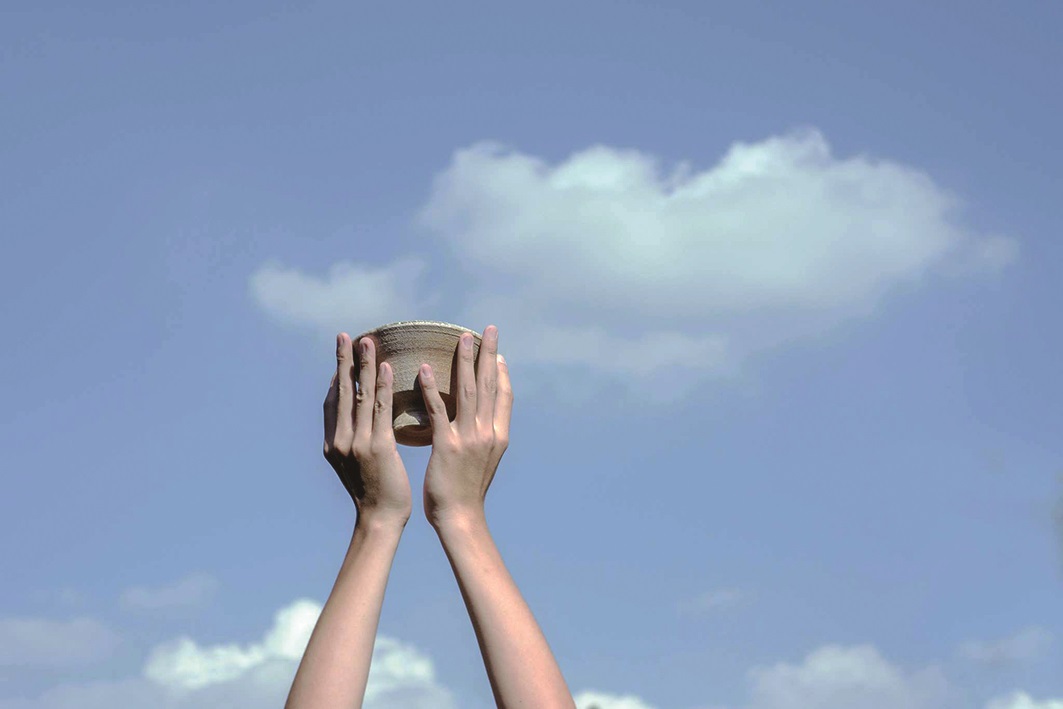 Discover simple living, from the soil up
By Zoe Lai
This is not a restaurant, this is not a ceramics workshop, this is not a farm. This is a space to
practise living" says the description on the Facebook page for Toyau, which means literally "mud
hill".
The idea for Toyau came from 42-year-old "Mr Ko" (who prefers not to give him full name) who
moved to Ma Shi Po village in Fanling a few years ago. For Ko, the Sheung Shui space represents
simple living and a return to the basics. After ditching city life, he learned to farm, cook and to
make his own bowls and dishes out of mud. "We can make good use of soil to produce our daily
necessities," he says.
In order to share this lifestyle with others he began to hold workshops at weekends but he knew it
would be hard for him to promote his message on his own. So he gathered friends he met in Ma
Shi Po to run Toyau. The friends have different talents and skills – there is a farmer, a
photographer, a ceramics artist and a pastry chef.
Visitors can take part in activities such as baking, pottery making and farming as a way to unwind
and learn about nature.
Unlike most workshops, Toyau does not give participants the materials they need for the classes.
In the pottery workshop, they first have to dig up soil from Toyau's farm, then wash, filter and dry
it before kneading and clumping it into clay. Only then can they mould the clay with their hands to
make bowls. The whole process takes two Sundays.
Ko stresses Toyau is not just a venue providing weekend recreation activities for city folk. "I stay in
Toyau for the long term," he says. "We open Toyau during weekends to tell the public about our
vision in life."
Recently, Toyau reduced the numbers of workshops it holds so members can spend more time
cultivating the farmland and improving the soil quality. But Ko says there should be more activities
next year.
Toyau is at 7, Wah Shan Village, Sheung Shui. You can take the 73K bus or 59K minibus from the
bus station in Sheung Shui's Landmark North to get there. Check their Facebook page
http://www.facebook.com/toyau.wahshan/ for details on the latest workshops.
Edited by Godric Leung