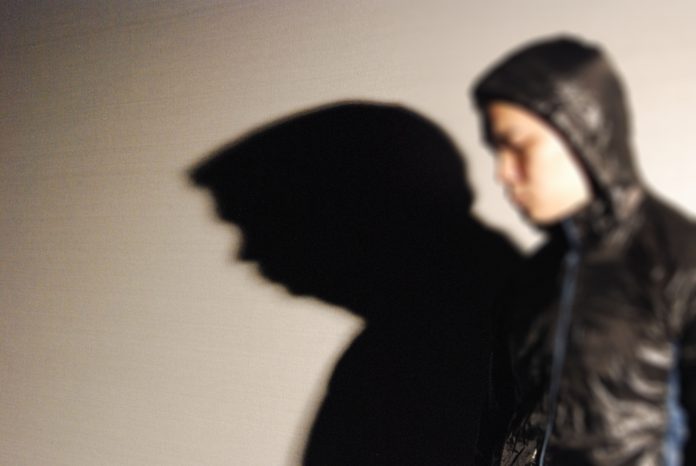 Calls for men to be recognised as victims of sexual violence
By Jade Li & Yi Yeung
In October 2015, police began an investigation into allegations of sexual assault by seven firemen on a colleague. This followed the circulation of pictures online showing a half-naked man being held down in changing room by a group of firemen who appeared to be trying to insert an object into his bottom. A year later, the Fire Services Department launched a probe into another alleged assault incident when a video was shared online showing a man being held down while other men pulled his trousers down.
In April this year, there were reports of alleged hazing rituals at a university dormitory where hot wax was dripped onto the genitals of a male student and his face was slapped by the genitals of another male.
While reports of these incidents generated much discussion and controversy at the time, there seems to be little overall attention paid to the sexual violence against men in Hong Kong society.
Although the vast majority of victims of sexual assaults are women, the Social Welfare Department (SWD) did record 14 cases of sexual violence where the victims were men between January and June 2017. This, out of a total of 451 newly reported cases of sexual violence.  Given the SWD's reporting system relies on information provided by the reporting agencies, the real number of victims, both male and female, is likely to be higher.
Oskar Wan Chi-ho, a community organiser at the Anti480 Anti Violence Resource Centre, says he and his colleagues have received a number of enquiries and requests for help from men over the years. But he says there are few sources of support available to them because the government does not take the problem of sexual violence against men seriously.
Anti480 was set up by the Association Concerning Sexual Violence Against Women in 2005 and mainly focuses on education and advocacy against sexual violence, and services for women. But in 2012, Anti480 submitted several documents to the Legislative Council's Sub-committee on Strategy and Measures to Tackle Domestic Violence and Sexual Violence. They asked the government to reform existing law to protect the rights of male victims of sexual violence. One such change would be to recognise that men can be victims of rape.
Wan says the government's response was very disappointing. "The Government said that Hong Kong citizens have established a certain definition for rape, and if they modify the law for rape hastily, citizens would not be able to adapt," says Wan, sneering.
In 2012, the Law Reform Commission (LRC) issued a wide ranging consultation paper on rape and other non-consensual sexual offences which proposed changes in the way rape is defined and make it a gender neutral offence.
Under existing law in Hong Kong, rape is defined as an offence committed by a man having non-consensual sexual intercourse with a woman. It also specifies that "the act of sexual intercourse must consist of penetration of the woman's vagina by the man's sexual organ, i.e. his penis." This means that under Hong Kong law, only women can be victims of rape.
Wan says the current law aligns with social perceptions of men as having strong sexual impulses or men as sexual predators. When men are recipients of sexual advances, whether they are consensual or not, they are seen as beneficiaries, he adds.  "When you go online to search for [stories about] male victims, you'll see a bunch of awful comments down below like 'good for him' or 'wow, was the girl cute or not?'," says Wan.
To raise social awareness and tackle the problem of gender stereotyping, Wan thinks schools have an important role, but it is even more crucial to change the overall culture in society.
As it is, the inability to see that men too can be victims means there are few NGOs providing male services. Harmony House, a charity that works with victims of domestic violence is one of the few that does. Gabriel Chan Pui-yan, project supervisor of Harmony House, says most victims of marital rape are women. "So when a case of a male victim appears, people will only question: how is this possible?"
Such perceptions make it difficult for men to come forward when they are victims of sexual abuse. Audrey Li Yuk-lam, senior training and development officer of Harmony House, says that was one of the reasons they started a project aimed at men in 2016. "The project is worthy because we want to bring out something that is neglected by society. We want people to start thinking about gender stereotypes."
Li says rape is an offence where the perpetrator exerts power over another, less powerful individual. In a patriarchal society, men are seen to be stronger, more powerful and superior. They also tend to be physically stronger than women.  "So when you speak from a male [victim's] perspective, this inferiority makes [speaking out] a lot harder. When rape itself represents power differences, this doubles their suffering," says Li.
Gender stereotypes and homophobia also prevents men from speaking up when they are victims of sexual violence from other men. Tom Chan (not his real name) is visibly shaken as he describes how he agreed to have sex with a man he met at a party, on the understanding that his partner would use a condom. However, the man removed the condom without Chan's knowledge or consent during the act.
"At that moment I think it is rape, it has violated my physical autonomy and consent," says Chan.
Under current law, non-consensual sex between men cannot be defined as rape, although Chan could have reported the incident to police as a case of 'non-consensual buggery'.
This could change if the LRC's  proposals are adopted because rape would be defined as an offence "committed against a person of either sex and covers penile penetration of the vagina, anus and mouth." It would also create a statutory definition of consent that would stress that it is "freely and voluntarily given" and move away from a focus on the "subjective belief of the accused as to whether the complainant consented."
As things stand, Chan did think of reporting the incident to police but decided not to because he did not think they would take it seriously. He also feared he would open himself up to mockery.
Although the LRC's Review of Sexual Offences Sub-committee was formed in 2006 and the consultation paper on rape and other non-consensual sexual offences was published in 2012, there is no timetable for when any of the recommendations will be put forward for legislation.
Officials say the government is waiting for the publication of all four consultation papers of the review of sexual offences before it will begin the legislative process. Up till now, only two of the consultation papers have been published with no concrete publication dates for the remaining two.
Raymond Chan Chi-chuen, a legislative councillor who thinks both genders should be treated equally under sexual offences laws, says the government is shifting its responsibility onto the LRC.
"But members of LRC are volunteers, who cannot be hastened," says Chan. "I have mentioned this problem to the Department of Justice but they said it is none of their business because they have already passed the issue to the LRC."
For Chan, this is just another example of the government's inaction on gender equality issues. He recalled the death of a transgender woman at Tai Wai MTR station in July. "With a real life tragic case, the Government agreed that they should speed up the gender recognition legislation. However, everything is just talk, especially when they don't even have a fixed timetable," says Chan.
The government has previously said it is afraid of unsettling the public by changing the law. But a clearly frustrated Chan says that public reaction depends on how the Government implements the process.  "It is unacceptable for me that the Government doesn't have a clear stance; even if it doesn't have a stance, it has a role."
Oskar Wan from the sexual violence concern group Anti480, says the education system and government must work harder to change gender stereotypes. For him, changing the law is an important part of that.
"[The Government] claims Hong Kong citizens have a definition of rape, so we need to reform the law to change this definition. Tell the public that anyone can be raped, everyone should be protected," says Wan.
Edited by Minnie Wong