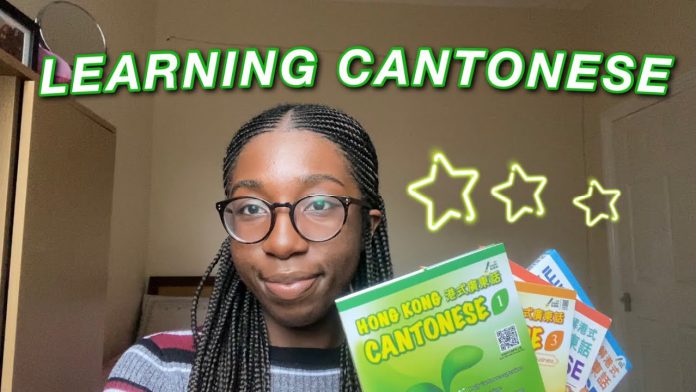 Polyglot Grace Njoku learns Cantonese by herself and shares her learning experience on YouTube.
By Winkie Ng
Like many Hongkongers, Grace Njoku falls in love with celebrity Anson Lo, member of a Cantonese boy band Mirror after watching Hong Kong drama Ossan's Love.
The 17-year-old Irish girl living in London has been learning Cantonese for four years. She can understand many slangs and jokes in the popular drama about gay love.
"I actually watched Ossan's Love without any English subtitles. I was so proud because I actually understood it. (It was the) first drama I have watched without English subtitles," the high school student says.
Njoku's passion for Cantonese was first ignited when she heard her Chinese friend's mother speaking Cantonese in 2016.
"I used to feel a bit left out. I never really understood what was going on. If her mum spoke to me, my friend had to be the middle person to translate. I just really hated that," she recalls.
"I like learning languages, so I was like—Why not just try learning Cantonese? I just thought it will be fun and I will be able to understand," the Irish girl adds.
Njoku, who is now 17-year-old, can speak six languages: English, Japanese, Mandarin, Cantonese, French and Igbo.
"It (Cantonese) is always very expressive and passionate, so I quite like that," she says.
Njoku is especially fond of the pronunciation of Cantonese.
"It sounds really funny. It is like singing songs…Even now I have been learning for so many years, whenever I watch anything in Cantonese, I really like the way it sounds," she adds.
A Bumpy Cantonese Learning Journey
Njoku finds speaking Cantonese difficult at the beginning.
"I couldn't pronounce the tones. While I was listening, I couldn't hear the difference between tones. Everything just sounded the same. It was really hard to pronounce and to understand people," she says.
Lacking resources to learn Cantonese in London is another difficulty she encountered.
"I went to a book shop and tried to look for books. Everything was (for learning) Mandarin and Chinese. There was nothing for Cantonese," she sighs.
But Njoku manages to overcome many obstacles and picks up Cantonese by watching different Cantonese videos and dramas.
"I like watching YouTube videos because they are really easy and short. But recently I just finished a drama, which was Ossan's Love. I think it is really good so I want to watch more (Cantonese) dramas," the polyglot says.
Njoku believes Cantonese can be mastered with ease once a person learns the tones.
"I don't think the grammar is too complicated. When you are able to pronounce the tones. Everything then is not really too difficult," she says.
She also discovers the beauty of Hong Kong culture.
"When I first learnt Cantonese, I knew nothing about it…It was the real learning when I found out it was spoken in Hong Kong. Then I started to know about Hong Kong culture and I fell in love with that as well," she says.
Though Njoku has not been to Hong Kong, she loves the Hong Kong dishes at London's Chinatown.
"I would say (my favourite foods are) dim sum and desserts like pineapple buns and egg tarts," she says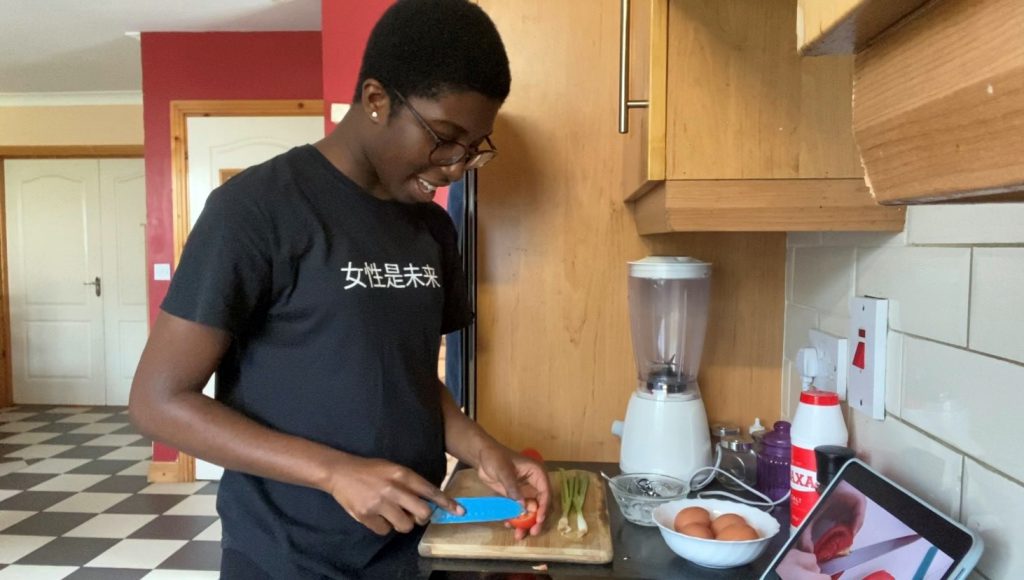 Helping Other Cantonese Learners
Njoku launched her YouTube channel two years ago to share language learning tips. She has about 36,300 subscribers and over 70 videos as of early November.
Nearly a quarter of her videos are about enhancing Cantonese learning and exploring Hong Kong culture.
Her most popular video Black Girl Orders Dim Sum in Perfect Cantonese published last November has garnered over 527,000 views.
"I realised that there might be people like me who are looking for people (who share their Cantonese learning experience) on YouTube, but there weren't many. So I want to become one of those people and help any other person who is learning Cantonese," she adds.
Being a YouTuber also helps Njoku build a network and reach out to people who speak different languages including Cantonese around the world.
"Before YouTube, I barely had anybody to speak to. Now, it's nice that I have people to practise with," Njoku says.
Besides Cantonese learners, many native speakers also find Njoku's YouTube videos appealing and follow her on social media.
"When I have questions about Cantonese, I post it on my Instagram. Immediately, I get responses because I have many Hongkongers following me," she adds.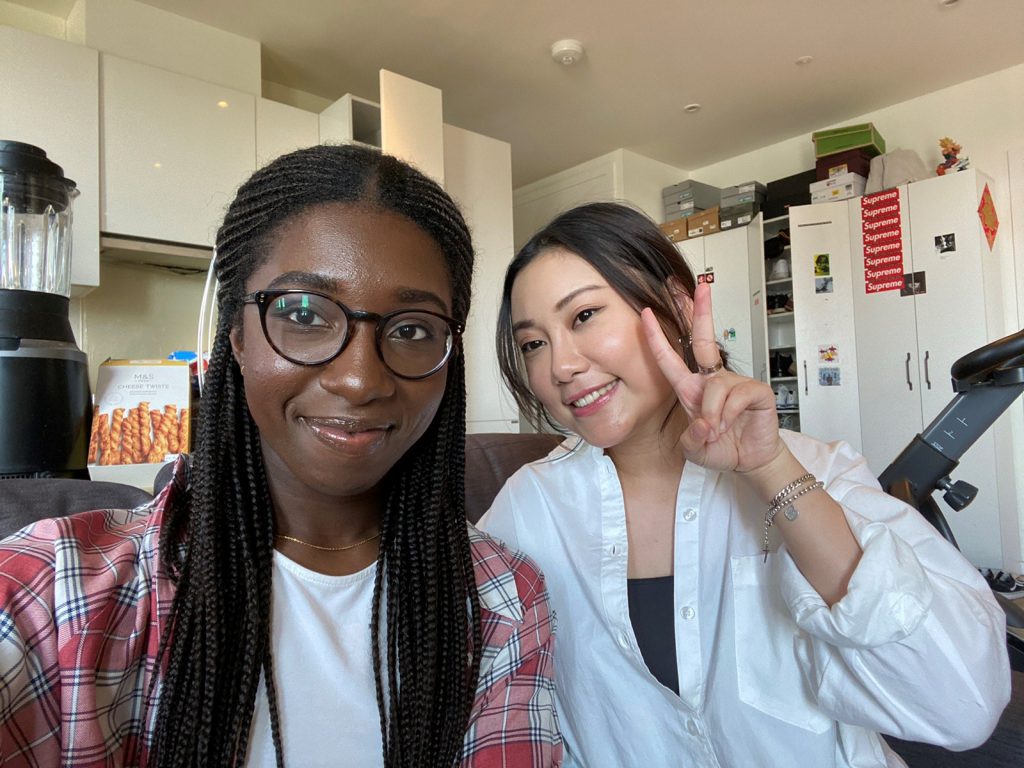 Njoku is happy to see many positive comments on her videos, praising her great effort and accurate pronunciations.
"Seeing those comments makes me believe more in myself. It gives me motivations…(and makes me feel) like I am doing really well now," she explains.
Sometimes there are a few negative comments, criticising her Cantonese is not impressive enough. Njoku just deletes them and keeps working hard.
Njoku loves Cantonese a lot and wishes there will be more Cantonese learners.
"It will be really sad if it dies and no one speaks (Cantonese) anymore. So I just hope more people can learn Cantonese and people can just continue to speak Cantonese," Njoku says.
Edited by Linn Wu
Sub-edited by Kelly Yu