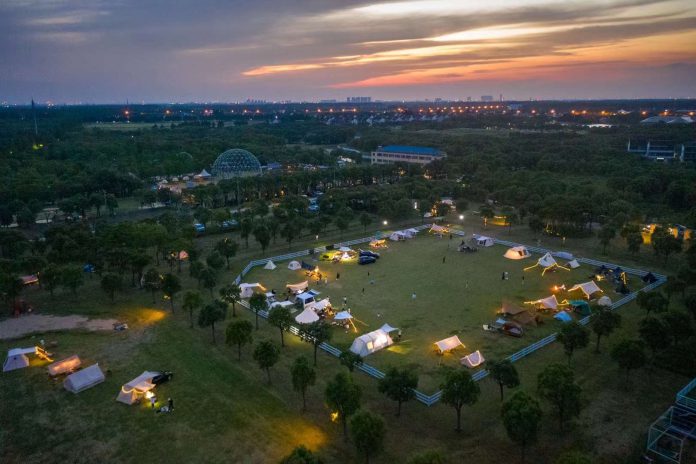 By Kossy Chen
The Call of Nature
Camping enthusiast Elvis Zhang goes camping three times a month and is upset about how nature has been damaged by people who go glamping.
"Many places have been damaged. I was angry when I found litter, broken wine bottles, and food waste all over a beach on Yanzhou Island last summer," the 35-year-old office worker from Guangdong province says.
"I used to go for a walk in Shenzhen Bay Park during weekends before 2020, but it has become very crowded and noisy now. Some vegetation has been destroyed to make room for more camping sites," he says.
"Many campers set up giant tents and barbecue equipment. They also grill steak and that makes the place smoky. Some grassland is even burnt," he adds.
Zhang observes more people go camping during the pandemic. Campsites recommended by key opinion leaders (KOL) on social media have become very popular, leading to more damage.
"…They also grill steak and that makes the place smoky. Some grassland is even burnt."
He always brings rubbish bags and reusable items like a water bottle or tumbler when he goes camping.
"Nature heals me. It helps me empty my mind and ease my anxiety. So I always go camping in quiet places with fine views to get fresh air and sunshine. Camping should not be about doing wild parties that pollute the natural environment," he says.
Booming Outdoor Leisure Trend
As of October 2022, the country's leading leisure and e-commerce platform, RED, had more than 4.7 million posts about "camping". The search volume surged by 746% during the Labour Day holiday in 2022 compared to 2021.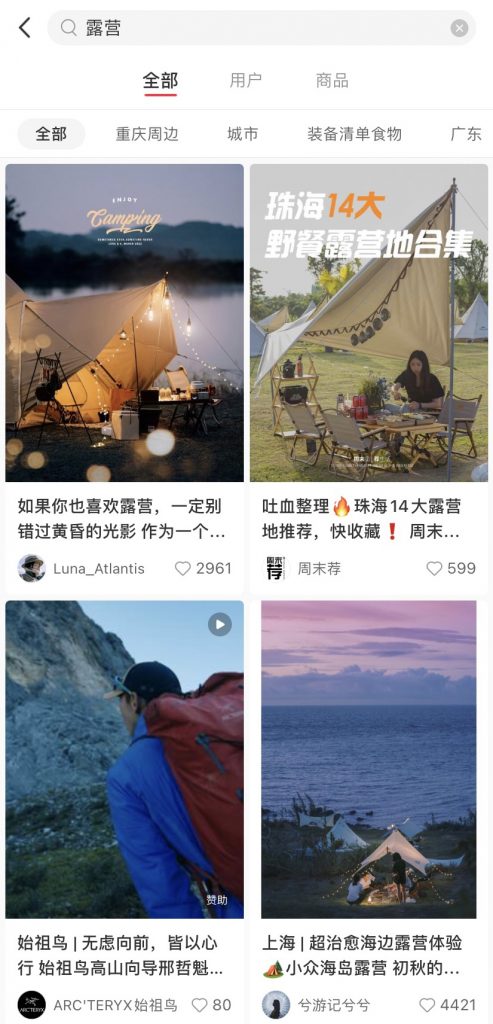 Qichacha (企查查), a business data platform for China-based companies, shows that among the 41,000 campsite-related enterprises, nearly 30,000 were founded after 2020.
A Fantasy of Living in Wildness
Nature lover Iris Meng Yutong was impressed by camping-related social media posts by RED until she worked as an intern and was assigned to promote camping in May 2022 at the company.
"I became disillusioned about glamping in the first week of my internship after learning the marketing logic behind," the university student says.
"Glamping is just about giving you a seat on the outskirts of cities. It has nothing to do with embracing nature but deceiving people to pursue a luxurious lifestyle and pay more," she adds.
Meng cites a camping programme "Camping at Shanghai Tower" which creates a fancy camping scene on a skyscraper's terrace as an example.
"Business operators use synthetic grass, green canopy for nature-like decoration, and camping equipment such as camping tables, chairs, and food to create the feeling of camping. It costs RMB ¥599 (US $82.19) to sit there for an afternoon," she says.
"RED invites KOLs to create gorgeous camping-related posts on the platform to promote camping products and advertising. It's often just an excuse to drink afternoon tea and to pose for idyllic photos that can then be shared on social media. Campers shape their middle-class identities from it," she adds.
Get a Slice of the Cake
Riding on the trend, the founder of Shanghai Green Grass Camping Base, Wang Ergou, embraced the business opportunity in March 2020.
"I was a media practitioner before starting the camping business. All I want is to make money!" Wang says.
He operates a 20,000 sq m (215,278 sq ft) campsite in Shanghai, with monthly revenue of around RMB ¥300,000 (US $41,163.56).
"We mainly do theme camping for families, featuring cute pets like dogs, colt ducks, deer, alpacas, and lambs for kids," he says.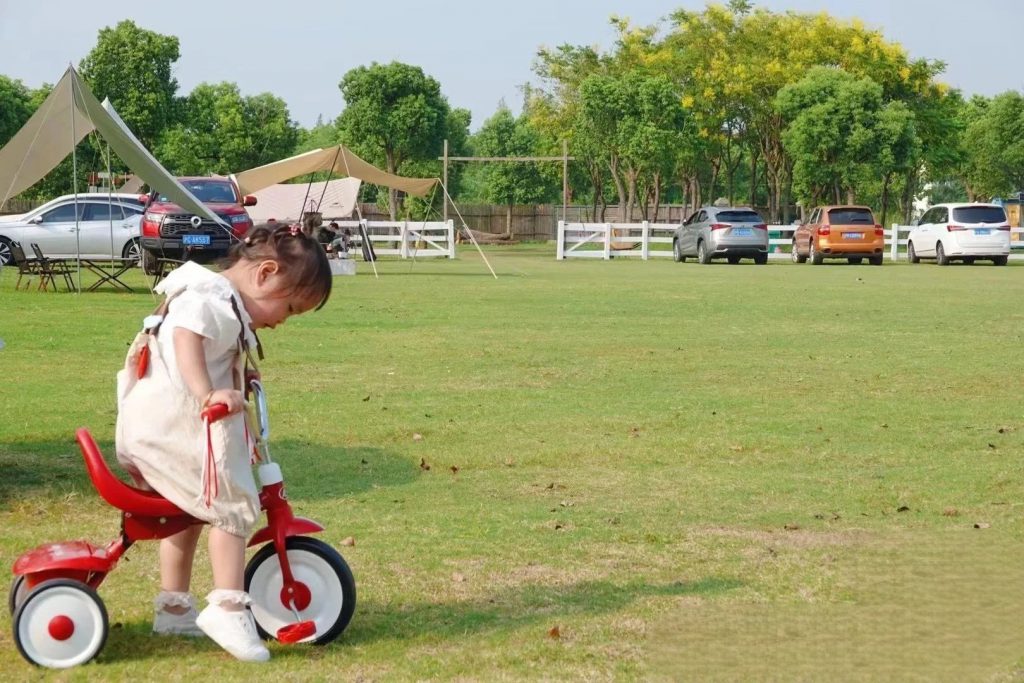 Wang points out there were about 10 camping bases of the same size as his in 2020 in Shanghai, and the number is now more than 50.
He encourages people to protect the environment while camping and practice "no trace camping". But he admits that it is hard to achieve.
"I was a media practitioner before starting the camping business. All I want is to make Money!"
"Some campers, particularly those who go glamping, burn the lawn or litter. People who rent or carry their own equipment are more environmentally conscious," he says.
Take Actions Together
Greenpeace has also noted the threats that glamping poses to the environment.
Director of Greenpeace East Asia's forest programme, Shuxuan Chen reminds campers to show care for nature, as the beauty of nature is vital for a good camping experience.
Greenpeace has organised offline workshops and developed camping guides to help rookie campers build good habits.
"Campers should avoid camping in areas with high ecological value. They should show care for plants and animals around campsites, and leave no rubbish, including food waste at camping sites. They should remind other campers to behave too," she says.
Edited by Jack Deng
Subedited by Ella Lang