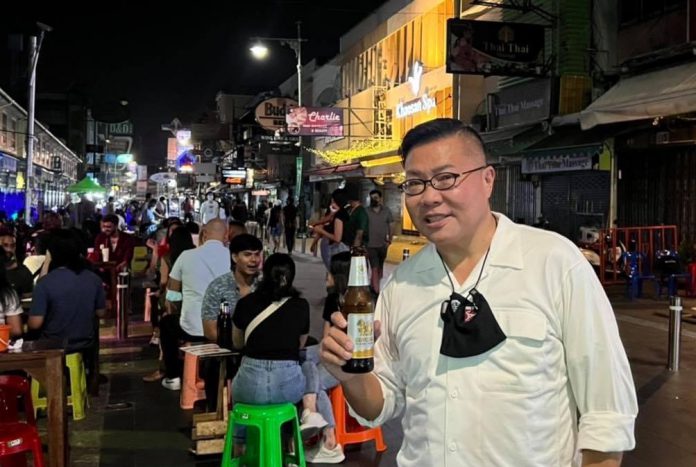 A Thailand expert from Hong Kong shares his experience after 20 years living in the country.
By Carrie Lock
In every episode of "Thai Rogered", a Television Broadcasts Limited (TVB) programme introducing many tourist attractions and restaurants to Hong Kong people, the host Roger Wu Wai-chung always says "Sawadee krub!" with a big smile.
"Many places in Thailand are yet to be known and explored by Hongkongers as there are 77 provinces in the country, and new trends emerge every day. So, I have a lot to shoot and share with the audience,"says Wu, who moved to Thailand 20 years ago.
His programme was broadcasted on Hong Kong's television channel J2 in 2016. Its seventh season was aired in September this year. Two Thai television personalities, Phakkasupat Pecharawiwat Aomzaa–nicknamed "Tom yum mui" or "Tom yum sister"–and Sirilak Kwong, cohost the show with Wu.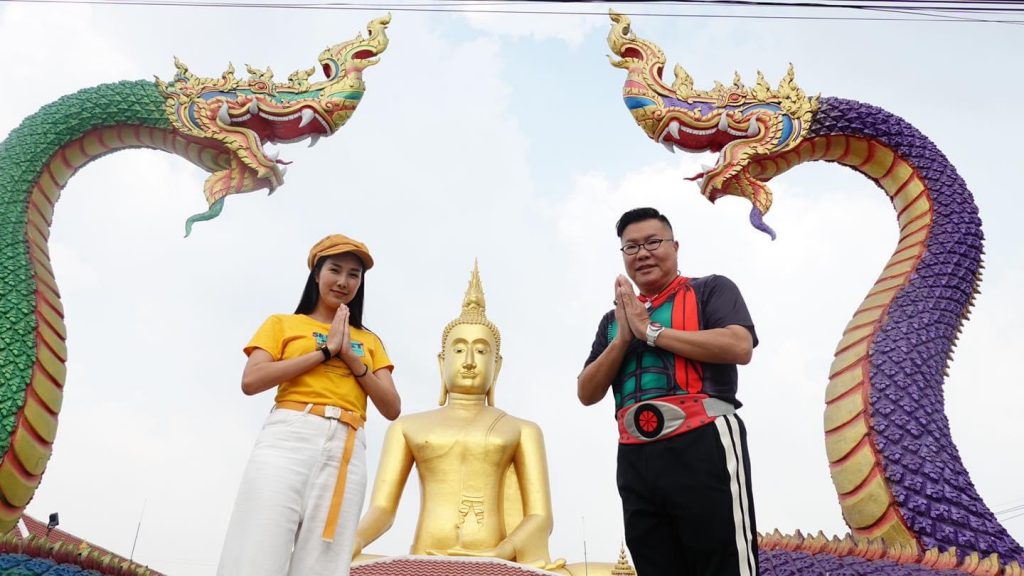 "I am happy to film the programme with the two cheerful hosts and collaborate with the Thai production team. Working with Thai people is different from working with Hong Kong crews. They do not complain about having no meal breaks during shooting, whereas Hong Kong crews want to have sufficient time for rest," says the 58-year-old travel expert.
"The local production crews and I have worked together for over ten years so we became close friends. As for the hosts, I recruit people who are not camera-shy, fluent in Thai and willing to wear weird T-shirts," Wu says, noting that he sometimes wears a T-shirt printed with six-pack abs when filming.
The show was forced to stop amid the pandemic in 2020. Wu still tries to share updates on Thailand with Hongkongers via Youtube.
"I have been uploading at least one YouTube video every day since the start of the pandemic. I read local news and see if anything is worth doing a story, then I shoot a video and release it on the same day," he says.
Forming Ties with Thailand
Wu's love for Thailand began when he first visited the country in 1990.
"I visited Thailand when I had my annual leave. I thought of visiting Japan, but it was too expensive. So I joined a 12-day tour to Thailand, visiting numerous cities including Bangkok, Pattaya and Hua Hin," he recalls.
"Thailand has beautiful beaches and sunshine, which I love so much. The low living cost and the polite locals impressed me a lot during my first visit," he adds.
Wu worked as a researcher at the now-defunct broadcaster Asia Television Limited (ATV) and produced travel programmes. He also wrote for Apple Daily's travel news desk when it was established in 1995 as a freelancer.
He published his first travel guide about Thailand in 1997 for River Bank Culture, a publishing company specialising in travel books.
"I was shooting a travelling programme called 'Thailand Has It All' (泰國乜都有) for ATV in 1993. I could fly to Thailand and gather first-hand travelling information, like the latest tourist spots and local trends so I decided to write travel books about Thailand," he says.
"My first book was so popular that a second edition was published. At that time, many travel authors confessed that they wrote their books simply by copying descriptions printed on brochures of travel agencies without leaving Hong Kong. Unlike them, I have first-hand information," Wu recalls.
His contribution to tourism in Thailand is recognised by the Tourism Authority of Thailand. He was given the "Friends of Thailand" award in 2000.
"Many Hong Kong people still see Thailand as a poor country and a hub of sex, drugs and gambling. I want to change people's perception and present an authentic Thailand to them through my work," Wu says.
"Many Hong Kong people still see Thailand as a poor country and a hub of sex, drugs and gambling. I want to change people's perception and present an authentic Thailand to them through my work."
After seven years of countless flights between Hong Kong and Thailand, Wu decided to settle in Thailand in 2002.
"To update information on my travel guides, I had to travel to Thailand very often without sponsorship during the seven years. Those frequent trips cost me a lot. Considering the affordable rent and my strong interest in the country, I decided to relocate to Thailand," he explains.
Thailand vs. Hong Kong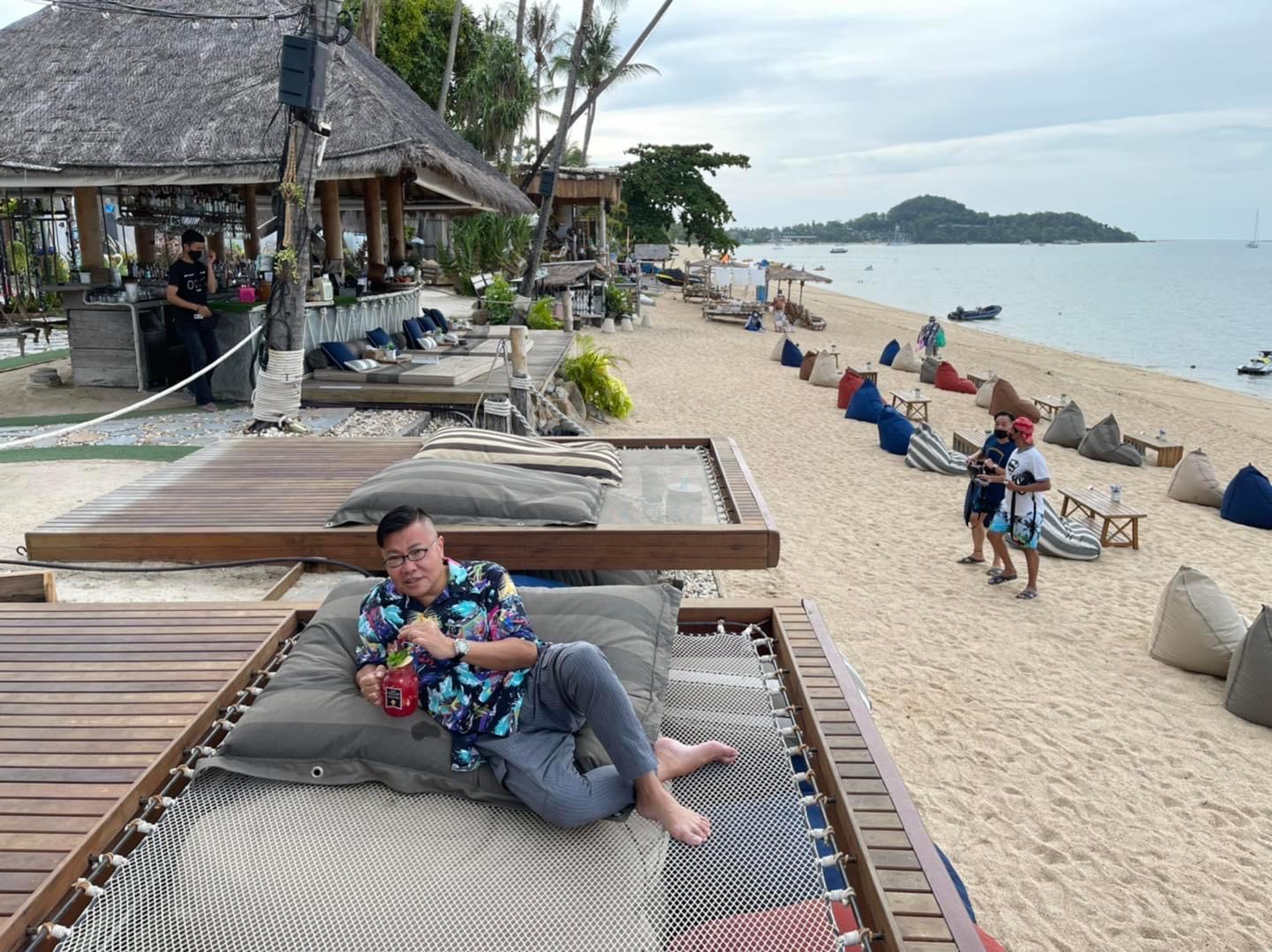 Moving to a foreign place may be difficult for many people, but Wu blends in easily, highlighting that patience is the key.
"Language is not a big problem in Thailand. Many expats in Thailand do not speak the local language but still live happily," he says.
"Thailand's living pace is slower so it may be hard for you to slow down in the beginning. As time goes by, you will get used to it," he continues.
In recent years, some Hong Kong residents have been considering leaving the city for Thailand, one of the popular emigration options in Asia, as the cost of living is much lower. But Wu reminds them that they should also need to consider the country's business environment and political situation.
"If you plan to start a business here, you are legally required to find a Thai national to be your business partner who must hold the majority of the company's shares. Where can you find such a person? That's why I know some Hongkongers operating restaurants in Thailand do not abide by the law as it is too hard to find a local partner," he says.
While Thailand has seen political turmoil for nearly two decades, including protests and two coups, Wu says it is not a big deal.
"There were several coup d'etat that took place, but so what? After all, that is only a change of leadership and people's daily life remains unchanged. The society is stable; if not, foreigners will not keep coming and residing in the country," he adds.
Cultural differences between Hong Kong and Thailand is another factor that should be considered by people planning to emigrate, as Wu says Thai people are very superstitious.
"In exchange for luck, wealth and better lives, the superstitious Thai people raise child ghosts, wear phrakhrueang (a Thai Buddha amulet) and visit masters for advice frequently," he says.
"To me, I believe in my God–the God of the singer Sam Hui," Wu says. Hui's Drifter's Song, which sings "If something is meant to happen in life, it will. Otherwise, don't push it", is Wu's motto.
His motto is similar to the belief of many Thai people. "The Thai always say 'jai yen yen' (ใจเย็นๆ), which means chill out. When you get annoyed by a traffic jam or get in an argument with somebody, just say 'jai yen yen'," he says.
Sub-edited by Gabriella Lynn