Hong Kong actor Ling Man-lung talks about his journey to rise and shine in the performing arts industry.
By Esme Lam
Having defeated popular Japanese and Thai actors including Yokohama Ryusei from The Journalist and Dew Jirawat Sutivanichsak from F4 Thailand, Ling Man-lung has been crowned as the first Hong Kong winner of the Best Rising Star at Busan's Asia Contents Awards.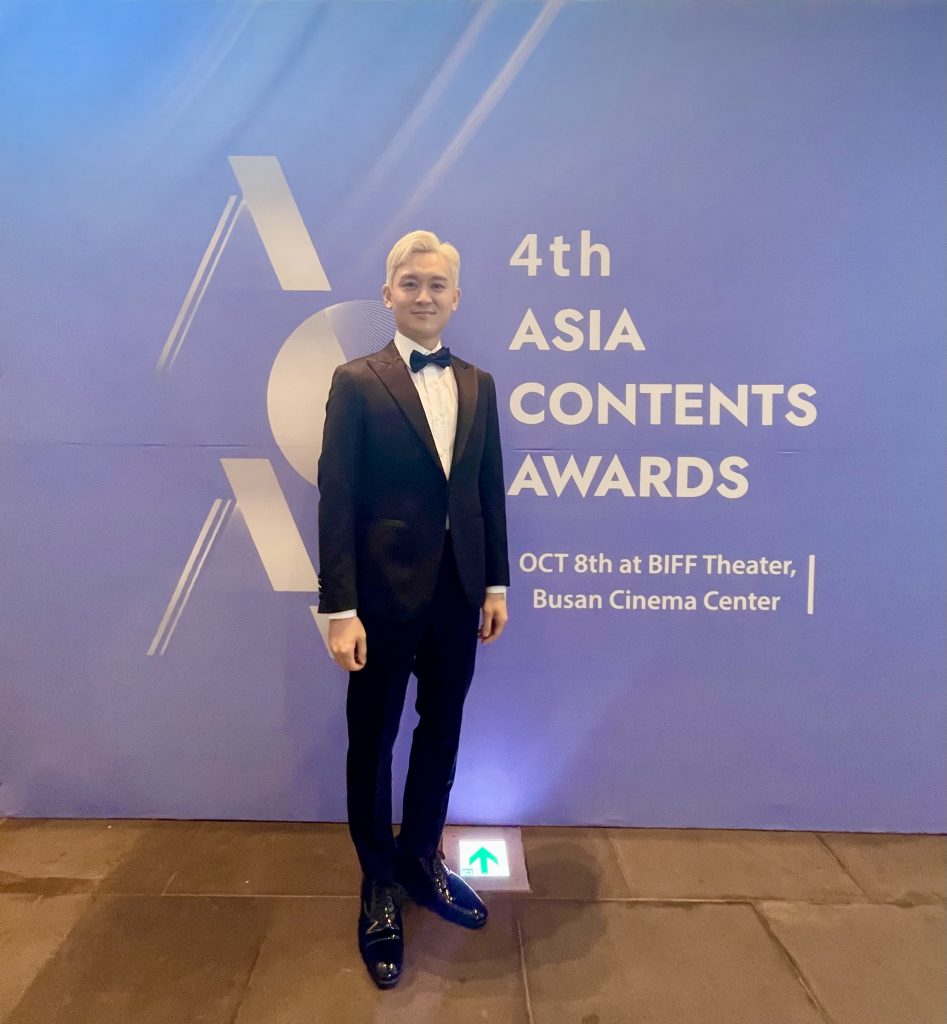 "I was amazed. Who could have imagined that the globally-renowned judges would have watched In Geek We Trust, which is just a small TV drama production in Hong Kong? I am also thrilled that my hard work of 14 years is finally recognised," says the 36 years-old actor who received the award on October 8 2022.
"My family and my friends sent me messages to congratulate me that night. The nomination is already a great achievement for me," he says.
The ViuTV drama, which made Ling a household name, was broadcasted in January 2022. He plays the role of Shun, a CEO of a startup company.
He was nominated for both Best Actor and Best New Performer for his role in Tomorrow Is Another Day at the Hong Kong Film Awards in 2018 and won the latter.
Ling fell in love with acting when he was a Form Four student.
He decided to study performance after joining a drama production and attending acting courses at The Hong Kong Academy for Performing Arts (HKAPA). He was 15 years old.
"I was amazed. I did not know that acting could be trained before attending the courses. I wanted to continue to learn from those teachers," he says.
Instead of joining an artiste training class held by a television station, he decided to study performance at the HKAPA.
"People in Hong Kong categorise actors as movie actors, stage drama actors and TV drama actors. To me, they are the same. They all act," the actor says.
His parents used to worry about him, fearing he could not make a living after graduation, but they supported him to pursue his dream anyhow.
"My mum told me not to regret my own decision. No matter what decision I make, she will always support me," he says.
"After gaining more acting experience in my secondary school and HKAPA, I find acting more and more attractive," the actor says.
After graduating from HKAPA in 2008, he started his journey of acting by joining Hong Kong Repertory Theatre, a troupe founded in 1977.
He starred in the Hong Kong movie Tomorrow Is Another Day in 2017 after working as a stage drama actor for 10 years.
"Teresa Mo Shun-kwan, a locally renowned actress, was impressed by my performance after watching a stage drama The Sin Family in 2016. Then she recommended me to the director of the movie," Ling says.
Mo acted with Ling in another leading role as Wong Kam Fa, the mother of Ling's character Kwong in Tomorrow Is Another Day.
"Even though I have been in the troupe for nearly ten years, I rarely get the chance to play the leading role. So this opportunity is really precious to me," he adds.
To better portray the character Kwong, who suffers from autism and mild intellectual disability, the actor did research about the medical condition to prepare for the role.
"I read a lot of research about symptoms and behaviours of autistic patients to gain more understanding of my character," he recalls.
Although Ling enjoys acting a lot, he admits that there are some difficulties in being an actor.
"I deny myself easily. As an actor, I am always ready to take criticism. The feeling of the audience is always directly reflected in their faces and comments. The only solution is to be more positive," Ling says.
Unstable income is also a problem. To make a living during the pandemic, Ling has held workshops to teach acting since last year.
"I had no job for a period of time due to the pandemic. Then I decided to learn how to hold acting classes from my mentor Chan Suk-yi, who is the acting dean of the School of Drama in HKAPA, a drama actor and a director, so that I can sustain my living by holding acting classes," Ling says.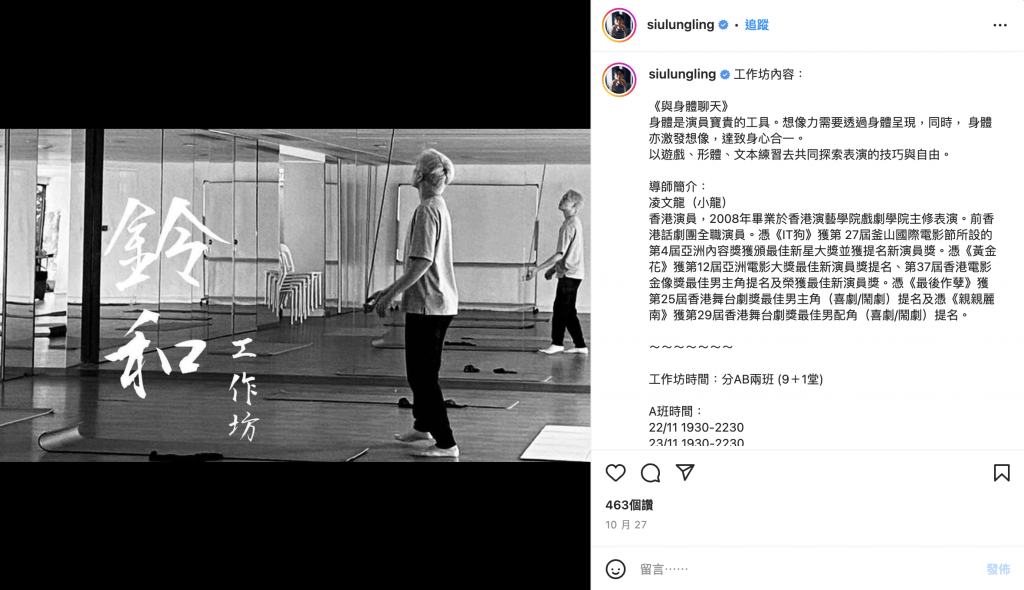 His students are mainly new actors, and some are Youtubers such as Locker Lam Ka-hei from Trial Or Error and Angela Yuen Lai-lam.
Through the preparation of teaching materials and designs of the curriculum, the actor also sharpens his own acting.
"Every time I prepare for my workshop, I can revise some basic acting knowledge and techniques I have learned. Also, I can learn new things from my students. I also want to join acting workshops hosted in Europe to polish my acting if I have the opportunity to," the actor says.
Ling says he does not really have a career plan.
"I will just take things as they come and keep learning and appreciating my own value. I hope I can continue producing and creating not only as an actor, but maybe as a director or a screenwriter," he says.
Ling thinks that it will be great if Hong Kong can collaborate with other countries more. He also thinks audiences' input is important to the industry.
"Creators and audiences have to grow up together. Audiences can give more comments and advice. Producers in the industry can create better work by taking in their views," he adds.
Edited by Felicia Lam
Sub-edited by Ella Lang