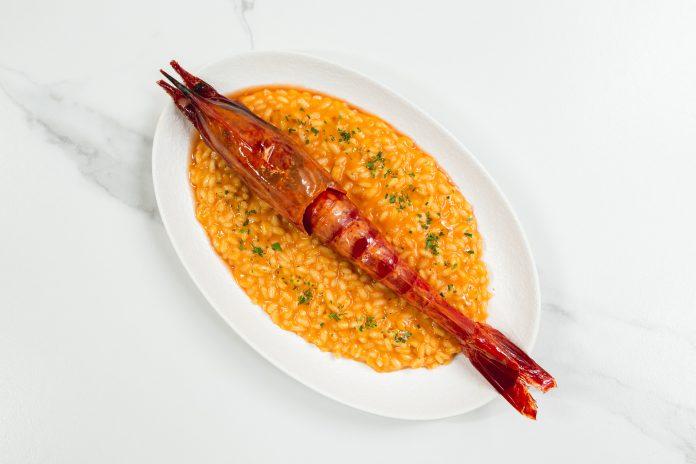 More customers are enjoying casual dining that offers quality food at affordable prices.
By Charlie Chun
Audrey Yung Ho-yan goes to casual dining restaurants to search for quality food and reduce infection risks during the pandemic.
"I avoid restaurants reported with confirmed cases before and I avoid eating in large-scale restaurants to avoid cluster infection," she says.
"Fewer customers are dining at one table in casual dining restaurants. Infection risk is lower at this kind of small restaurant. I do not want to pose any risk to my grandparents who are living with me," the university student majoring in medicine says.
As a food lover who shares her dining experiences on Instagram with more than 15,000 followers, Yung goes to casual dining restaurants around 18 times a month.
Casual dining restaurants' average pricing is about USD $15 (HK $117), according to The Walnut Room, an American restaurant under Macy's Inc., one of the premier retailers in the United States.
"I spend around HK $300 to 400 (USD $38.46 to 51.28) per meal. The price is lower than eating in a fine dining restaurant which takes around HK $1,500 (USD $192.31), and the food quality is better than chain restaurants," she says.
Yung studies the hygiene conditions of casual dining restaurants when choosing which one to go to.
"I look for recommendations on social media such as Instagram to avoid stumbling into the bad ones," she says.
Standing Out From The Crowd
According to the Food and Environmental Hygiene Department, the number of general license restaurants increased from 11,448 in 2019 to 12,914 in July 2022. Casual dining restaurants are required to register under the general license.
Riding on the trend of casual dining, Wong Ka-kei opened up his restaurant with two partners in February 2022 amid the COVID-19 pandemic when many eateries shut down.
Located in Soho, Central, Wong's casual dining restaurant serves seasonal seafood and champagne mainly targeting female customers aged 25-34. 
Before opening this casual dining restaurant, Wong worked in the one-star Michelin Dome Antwerp in Belgium, and the one-star Michelin VEA Restaurant in Hong Kong, which ranked 63rd out of 100 restaurants in Asia's 50 Best Restaurants Award, created by Asia's 50 Best Restaurant Academy, in 2022. 
"Fine dining serves the best part of ingredients to customers, which causes a lot of food waste. Casual dining has less restrictions in comparison."
His restaurant has recorded a growth of 600 per cent in sales since the relaxation of social distancing measures in April 2022.
"We only have 18 seats in total with nine tables. Our small business scale helps control costs. It is easier to calculate the costs as we do not serve many people throughout the day. We have around 15 to 20 customers every night now," the 28-year-old chef says.
"We are only open for weekend brunch and dinners from Wednesday to Sunday. We can serve a maximum of 36 customers in two rounds of dining sessions," he adds.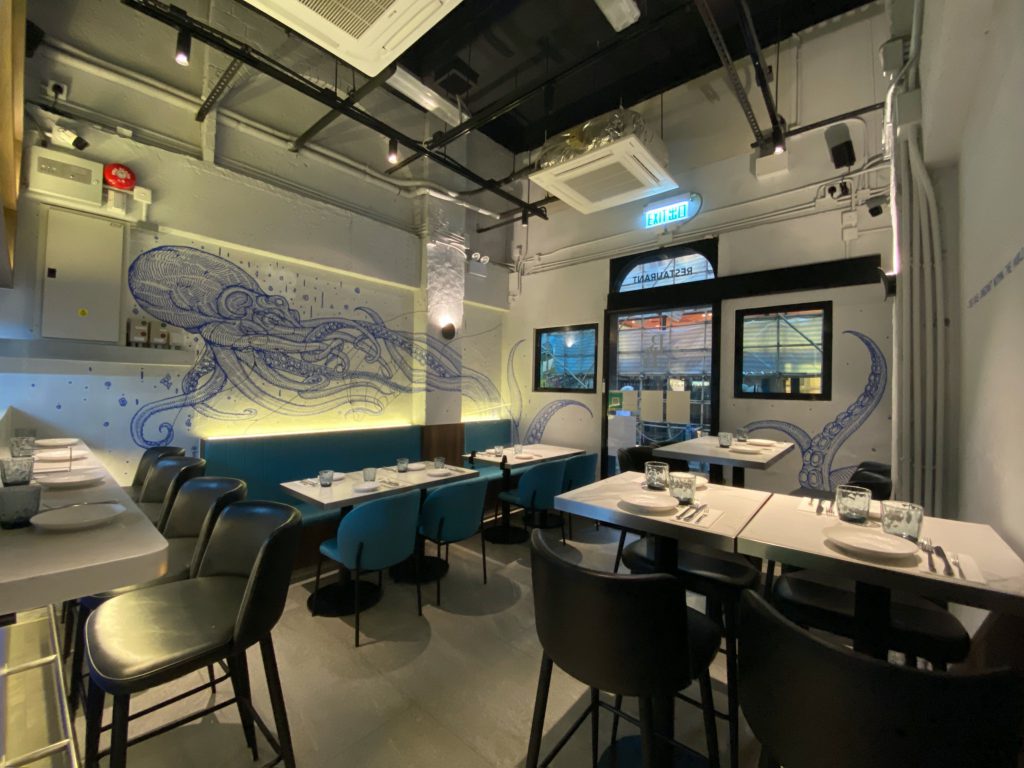 Business Under The Pandemic
Due to the COVID-19 pandemic, the government banned dine-in services at catering businesses from 6 p.m. to 5 a.m. between 7 January 2022 and 20 April 2022.
When dining was banned at night, Wong's restaurant mainly served lunch and takeaway featuring food items such as pasta and burgers.
"These food items are easy to take out, but we only get a few hundred dollars of sales from takeaways," he says.
Despite earning little from the takeaway sales due to the restaurant opening time restrictions, the casual dining restaurant owner thinks that the small operation scale lets him catch up with the ever-changing government policies during the pandemic quickly.
"The advantage of my restaurant is that we only sell seafood and can calculate our cost precisely. Food ingredients will not be wasted," he says.
Industry Reformation
Lawmaker Tommy Cheung Yu-yan, who represents the catering functional constituency, says restaurant owners want to keep operation costs low in order to stay in business.
"Owners would rather operate their restaurants by themselves instead of hiring a bunch of workers. Plus, they can put less food stock in the fridge under small-scale operation," he says.
More than 1,200 restaurants have suspended their business due to the COVID-19 pandemic, according to other media outlets.
Cheung adds that the catering industry relies heavily on tourism.
"The catering industry will not be able to revive without Hong Kong opening up the borders with Mainland China. It is just like introducing the Individual Visit Scheme in 2003 to help revive the economy after the SARS outbreak," he says.
Edited by Chaelim Kim
Sub-edited by Gabriella Lynn