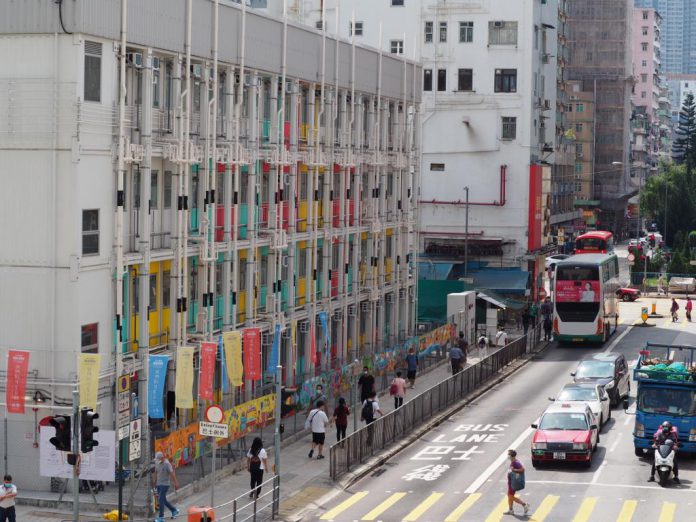 Tenants of transitional housing keep moving while waiting for public rental housing to settle down.
By Iris Jiang
Oi Chan* felt lucky when she was allowed to move into a transitional housing unit in Sham Shui Po after living in a subdivided flat in the same district for more than six years with a serious water seepage problem.
"My two children used to do their homework in bed, but now they have a proper table and chairs," says Chan, one of the 89 tenants being chosen from over 400 applications for the Nam Cheong 220 transitional housing project.
The project is coordinated by the Hong Kong Council of Social Service, a non-governmental organisation that promotes social welfare and development, with the site provided by the Henderson Land Group, a large real estate developer.
With a two-year rental period, Chan and her children moved in on 24 August 2020 as the first batch of tenants.
When the rental period ended, only 25.5 per cent of the tenants were able to get a public rental housing placement. While 62.8 per cent of them moved to other transitional housing, the remaining 11.7 per cent were forced to settle themselves back into the private market, like renting a subdivided flat and living with friends or families, according to the Task Force on Transitional Housing under Housing Bureau.
On 17 September 2022, Chan and her two children moved to another transitional housing in the same district on Yen Chow Street.
"I had applied for three other transitional housing projects before moving out. Luckily, we are now assigned to the same district, but we are still waiting for a public housing unit," she adds.
"Why should I keep moving?"
Susan Hung*, also a tenant of Nam Cheong 220, has to move to another transitional housing in Tai Po with her husband and their three-year-old child.
"It was tiring moving around. My child has to change schools due to the distant relocation and I need time to adapt to the new environment too," Hung says, adding that the family has been lining up for a public housing flat for seven years.
The family also needs to pay a security deposit of about HKD$10,000 (US$1280.70) just to settle down, temporarily again.
Before moving into Nam Cheong 220, Hung and her family lived in a 100 square feet subdivided flat in To Kwa Wan with a monthly rent of more than HKD$5,000 (US$642.28). They had waited for public housing for five years at that time.
While living in Nam Cheong 220, they paid around HKD$3000 (US$385.92) for a 200 square feet unit. They enjoyed cheaper rental prices and a larger living area for two years.
"I thought we could definitely get a public rental housing placement within that period, so we decided to move in. Unfortunately, we still cannot get it after waiting for seven years," the full-time housewife says.
"Why should I keep moving? I would have rather stayed in my original subdivided flat if I knew I could not get public housing," says Hung.
"I am really stressed worrying we might still have to move around. I just wish that we can get a public housing unit to settle down," she adds.
"Why should I keep moving? I would have rather stayed in my original subdivided flat if I knew I could not get public housing!"
When Can One Settle Down?
According to the Hong Kong Housing Authority, there were about 144,200 general applications for public rental housing as of June 2022.
The average waiting time is six years at the end of June 2022, while the average waiting time is just 3.4 years in 2015.
According to a special analysis from the authority, changes in applicants' household circumstances, including change of district choice, household particular and location preference, might have affected the timing of the first flat offer.
It also states that the pace of public rental housing flat allocation work had been largely affected by the COVID-19 pandemic especially in 2020. Chun Yeung Estate in Fo Tan was used as a quarantine centre since February 2020 while Fai Ming Estate in Fanling was damaged in January 2020. People were allowed to move into these two housing estates from late 2020 onwards.
To achieve the target of providing the first flat offer to general applicants at around three years on average, the government has identified about 350 hectares of land to produce around 330,000 public housing units for the coming ten-year period. It hopes the demand for around 301,000 public housing units can be met.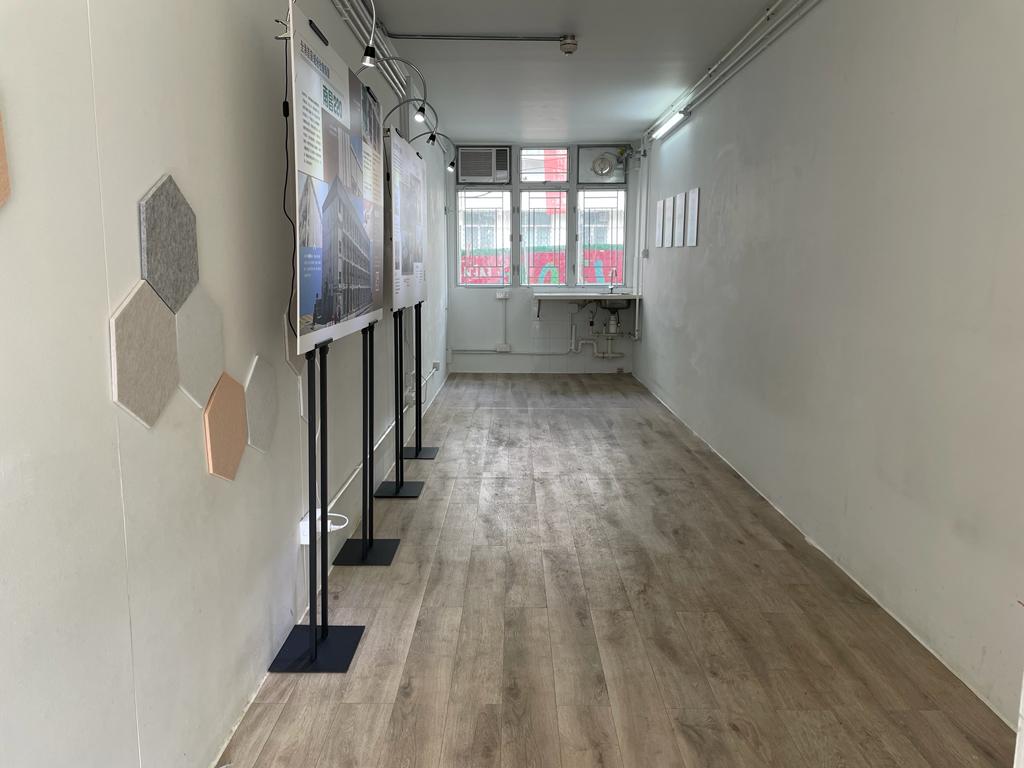 The government is currently offering 5,215 units of transitional housing, while building more than 20,000 units in a bid to meet people's housing needs, according to the Secretary of Transport and Housing Bureau Frank Chan Fan's blog post on 28 May 2022.
Meet the Purpose of Transiting People to Public Rental Housing
Sze Lai-shan, deputy director of the Society for Community Organisation, says the original initiative of transitional housing is to provide a better living environment to people who are waiting for public housing while living in inadequate housing.
"Building transitional housing can be way faster than building public housing. It takes a small piece of land and around one to two years to build transitional housing, while for public housing, it can take more than ten years," says Sze.
She says the government expects transitional housing tenants to a public housing placement within the two-year rental period.
"The government also does not know the possibility of moving back to a subdivided flat or relocating to other districts can cause strong concern from tenants," she adds.
"People living in transitional housing can have a better living standard for two years. But if they unfortunately have to move to transitional housing in another district and need to change their jobs or schools, that will definitely be tragic," Sze says.
She notes the government should extend the rental period by learning from the experience of the Nam Cheong 220 project.
"It will be better if tenants are allowed to live in transitional housing until they get public rental housing. Otherwise the programme fails to meet its purpose," Sze says.
Hung, as a tenant under the project, echoes with this comment.
"It is nonsense to keep moving. What is the point of building transitional housing if it cannot transit us to public rental housing," she says with a sigh.
"It will be better if tenants are allowed to live in transitional housing until they get public rental housing. Otherwise the programme fails to meet its purpose."
*Name changed at interviewee's request
Sub-edited by Felicia Lam