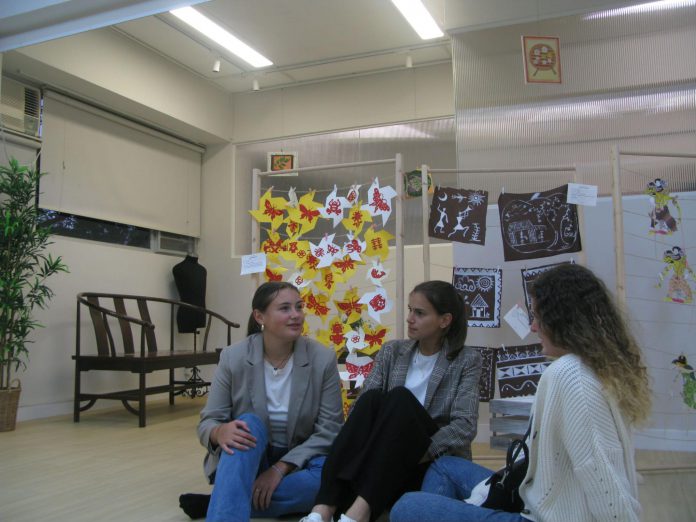 Scholarships becomes a vital key to attract foreign talents to the city.
By Charlotte Wu
Among offers from the renowned Indonesia International Institute for Life-Sciences and three universities in Hong Kong, Michelle Tjoa decided to embark on university studies at the Chinese University of Hong Kong (CUHK).
"I had other options when it came to studying abroad. But Hong Kong was very generous with financial aid and scholarships," the year one Indonesian student, who joined the university in September 2022, says.
Under the CUHK University Admission Scholarship, students who achieve three A*s in A-levels are awarded full tuition fee.
"I think the main reason people choose to study in Hong Kong is because of the scholarships," the biomedical science major student adds.
"Around 40 Indonesians applied for the CUHK conditional scholarships. Only a few were eligible to receive the scholarship," she says.
Having obtained two A*s in A-levels, Tjoa only got half of the scholarship. But she still decided to come and learn research-oriented skills to prepare for her future career plan.
"I am happy I can study here. The scholarship helps reduce the financial burden on my family. There is no way I can come here without a scholarship."
Tjoa thinks Hong Kong has a better academic reputation and environment for Science, Technology, Engineering, the Arts and Mathematics (STEAM) students.
"Hong Kong has higher-quality resources for research. There are also better institutions that I can join after graduating," she adds.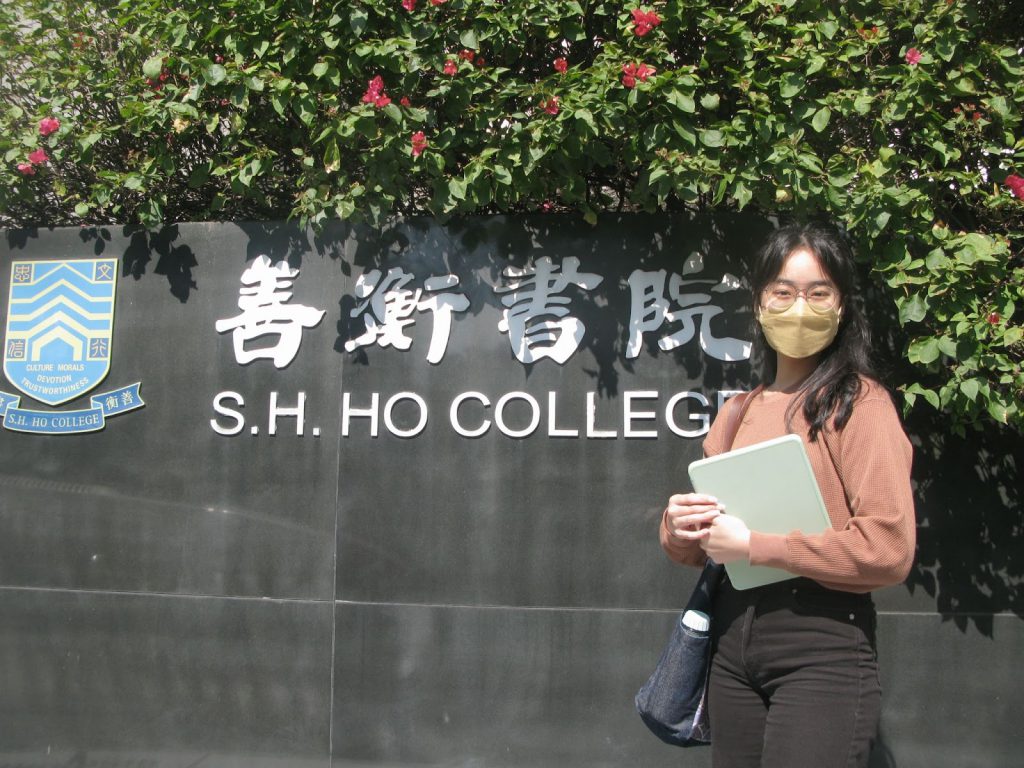 In the 2020-21 academic year, a total of 12,477 non-local full-time undergraduates were enrolled in Hong Kong's eight publicly-funded universities. In 2021-22, the number rose by 6.3 per cent to 13,254, according to figures released by the University Grants Committee (UGC).
The number of international undergraduates at the Hong Kong University of Science and Technology (HKUST) increased by 16.9 per cent from 6,257 in the 2020-2021 academic year to 7,308 in 2021-2022 academic year.
For the University of Hong Kong (HKU), a total of 4,408 non-local full-time undergraduates were admitted in the 2021-2022 academic year. The number is 4.6 per cent more than the matriculated 4,213 in the 2020-2021 academic year, according to the HKU Student Profiles.
Born and raised in Thailand, Gene Nutcha is another international student studying at CUHK.
The 19-year-old attended Chulalongkorn University (CHULA) in Thailand as a science major student for one year. She came to the city for a different study path.
"I think communication studies fits my interests better," the year one student says.
Benefiting from the CUHK University Admission Scholarship, Nutcha is able to study global communication with full tuition coverage of HK $580,000 (US $74,081) for the four-year curriculum.
"The tuition fee for international students is more expensive. I will not study in Hong Kong without the scholarship," she says. Non-local students pay HK $145,000 (US $18,480) per year, while local students pay HK $42,100 (US $5,366) per year.
"It [CUHK scholarship] helps me a lot because I do not have to pay for my tuition. My parents can save their earnings for my living expenses."
Studying abroad has allowed Nutcha to use more English, not only in class but also in daily life.
"I need time to ease into an English-speaking environment and studying in Hong Kong encouraged me to step out of my comfort zone," she says.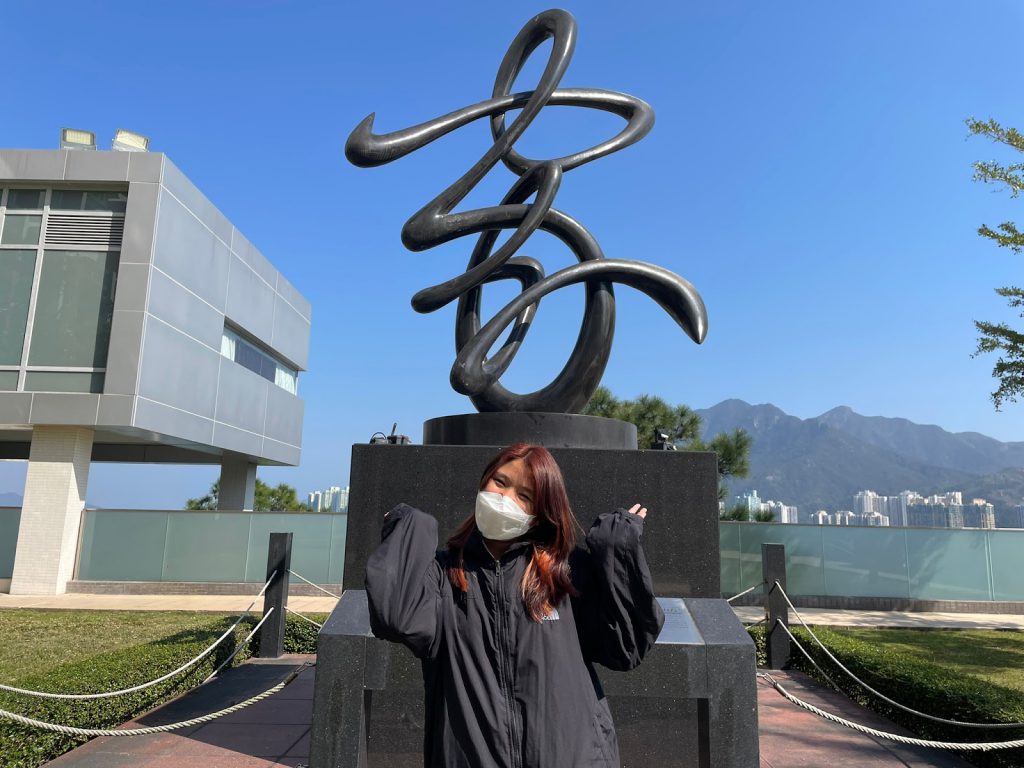 Nutcha is enjoying her time in Hong Kong. When comparing the learning atmosphere of Hong Kong to Thailand, she is more motivated and active in class.
"CHULA adopts one-way teaching. There are no tutorials for us to discuss among small groups. But here [in CUHK], students eagerly participate in discussions, I can share my opinions and learn from others. I cannot find this peer learning atmosphere in Thailand," she says.
Like Nutcha, Lucy Seoyeon Jung also benefits from the CUHK admission scholarship.
Studying the CUHK-Tsinghua University Dual Undergraduate Degree Programme in Economics, the South Korean student will spend two years in the city and another one and a half years in Beijing.
Having secured offers from HKUST and Tsinghua University, the 19-year-old only received an admission scholarship from CUHK. The scholarship reduced her tuition of HK $174,000 (US $22,184) per annum by half for two years.
Jung believes offering scholarships is an important incentive for the university to lure overseas students to study in Hong Kong as it recognises and rewards the effort students put in.
Through the program, she hopes to experience different types of university life and learn about the diverse economic backgrounds in Hong Kong and Beijing.
"I think this will be a fun experience to study in two different locations and obtain two degrees," the year one student says.
The economics major student plans to work in consulting and finance in the future. She believes her study will equip her with relevant skills.
"There are many mentorships and research opportunities in this subject. I can contact professors and understand procedures on how to support research," she adds.
In October 2022, the Policy Address was released with key measures to trawl for foreign talents. Specific measures targeting talents and enterprises were rolled out in December 2022, including the introduction of the Top Talent Pass Scheme and establishment of The Office for Attracting Strategic Enterprises.
UGC has allocated funding to the Heads of Universities Committee Standing Committee in promoting the "Studying in Hong Kong" brand. Universities will participate in major international conferences and recruiting trips including the Asia-Pacific Association for International Education Annual Conference and Exhibition in Thailand in March 2023 and the National Association of Foreign Student Advisers 2023 Annual Conference & Expo in the U.S. in May this year.
Non-local students studying in UGC-funded universities are eligible for the Hong Kong Special Administrative Region Government Scholarship of HK $80,000 (US $10,191) per year.
In a written response to queries from Varsity regarding their policies in attracting foreign talents, the UGC says they will continue to work closely with universities in positioning Hong Kong as Asia's World City and developing strategic partnerships with major cities in the Greater Bay Area.
Edited by Charlie Chun
Sub-edited by Phoebe Chu