By Jasmine Lam
Cheng Kai-keung has to mix 100 pounds of shrimp paste and 13 pounds of salt by stirring the mixture for over 10 hours every day during the production season from May to October. The 67-year-old shrimp paste master has been doing this for over 40 years.
Cheng is the fourth generation successor of Cheng Cheung Hing Shrimp Paste. Established in 1920, it is the only shrimp paste factory in Tai O with a history of over 100 years.
During the production season, Cheng gets up at 6 a.m. and works until 8 p.m. every day.
"If the weather is good, the paste can be dried in one day. After sunlight evaporates the water and breaks down the proteins in shrimps, the aroma of the paste grows stronger. Then it is ready for sale," Cheng shares.
Cheng used to buy shrimps from fishermen in Tai O but now buys from Mainland China.
"The government banned trawling of silver prawns in Lantau Island waters in 2013, so I buy shrimps from Taishan and Yanggang now," he explains.
Cheng is responsible for stirring the paste, packing, loading, and delivering the products.
"Shrimp paste is a traditional Chinese food with a long history. It plays an important role in Southeast Asian cuisines such as Viet, Malaysian, and Thai," Cheng says.
Cheng says the industry has changed over the years to meet the public's demands. Cheng continues to alter his recipe to adapt to changes in culture and regulations.
"In the 1980s, doctors recommended reducing sodium in food, so the salt used in my recipe has been reduced to three to four pounds per 100 pounds of shrimp paste," Cheng says.
"Salt is used for taste and as preservatives. If the amount of salt is reduced, the paste will turn bad quicker," he says.
Cheng says the family business started in 1920 when one of his uncles married a woman who introduced shrimp paste-making skills to the family.
He recalls helping out his family business when he was six. But he worked as a mechanical apprentice for three years and then as a machine operator for two years, before rejoining the family business in Tai O in May 1979 at 23 years old.
"It was the peak season for shrimp paste production and I was the only child in the family willing to take over the business," Cheng recalls, adding that he has three siblings.
He made use of his knowledge as a machine operator to upgrade some production tools and improve productivity. Cheng says the cost of shrimp paste has risen significantly due to the change in the industry over the years. 
"Half a pound of shrimp paste was sold for HK $1.20 (US $0.15) to HK $1.80 (US $0.23) from 1960 to 1967. Now we are selling half pounds at HK $20 (US $2.56), and a pound costs HK $25 (US $3.21)," he says.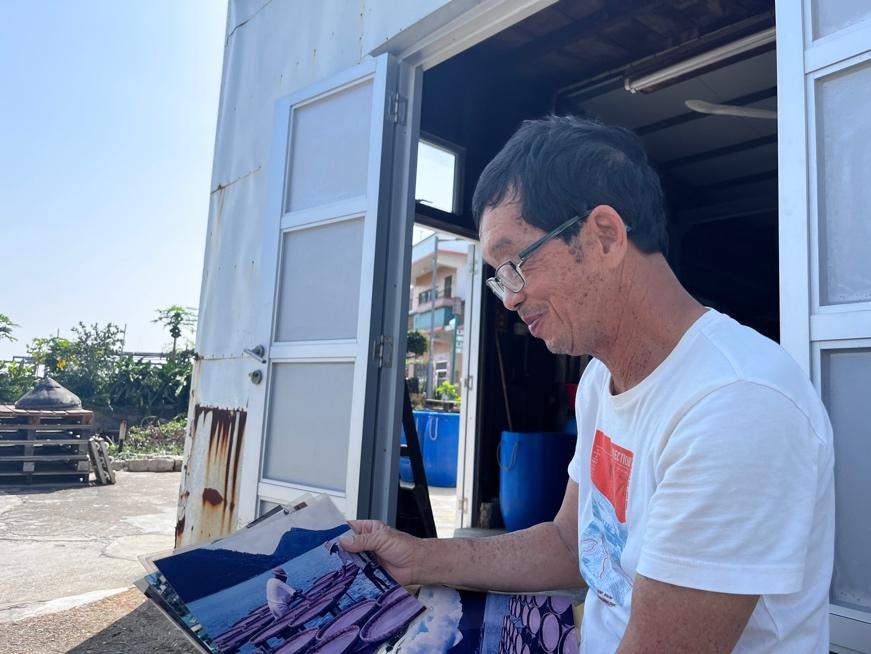 His Future Plan
Cheng has three children. He says his daughters have no desire to take over, but he will not force them to inherit the family business.
He believes shrimp paste production is not a declining industry as shrimp paste is a traditional Chinese staple like soy sauce.
"As long as the quality is good, customers will continue to buy it. There is still a huge demand for it in the market," he says.
Cheng hopes to build trust with his customers by producing high-quality shrimp paste, just like his father did in the past. "If the shrimp paste's quality is poor, customers will not come back for more," he says.
"I will always make shrimp paste, it is what I do for a living," he adds.
Edited by Yap Ying Ye
Sub-edited by Victoria Fong