Football coach teaches children with special needs to build social networks and inclusive learning environments through a free football programme.
By James Cheang
Football coach Poon Kwok-kai has learnt that patience and a big heart are the keys to help children with special educational needs (SEN) when teaching them how to communicate better by learning the ball game.
"When teaching them, I have to be more patient and kind-hearted. Some of them were a bit hard to control when they first joined my class. But after getting familiar with them, I find it easier to communicate with them," he says.
Poon joined "Play to Thrive", a programme launched by "Save the Children Hong Kong" in June this year. It is free of charge and for children aged six to 12 years old including children with special needs such as those who are autistic.
For Poon, the event means he can promote football to children with different backgrounds, particularly to students who need more care.
"Children with special needs might not be able to fully demonstrate skills I teach them. But they try their best to do so. I have a very strong sense of gratification and satisfaction in the programme," Poon says.
Rather than grooming children to become professional football players, "Play to Thrive" helps them build social networks, learn the importance of team spirit and manage their moods through participating in a team sport.
"The programme can also provide children with special needs an inclusive learning environment. Some students might be neglected in traditional schools. We want to help them with football so that they can learn and play together happily," he continues.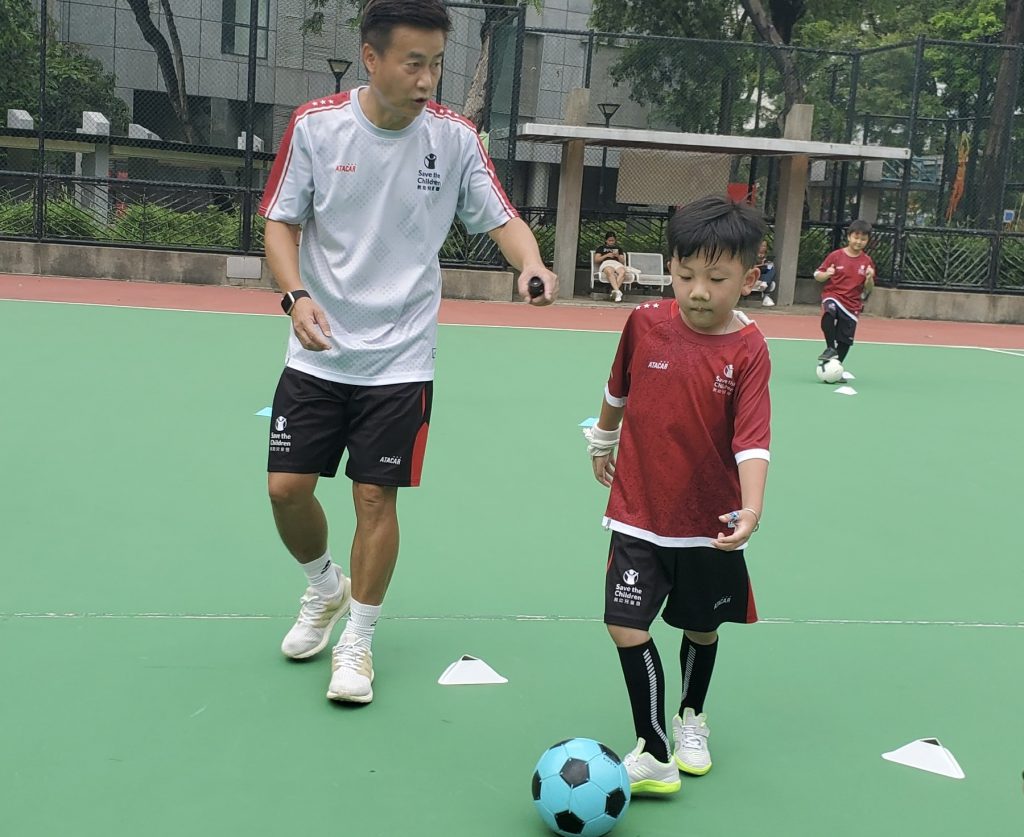 Poon points out football is a team sport that requires whole body movement such as feet, hands, eyes – are all essential elements in playing it. It can train children's body flexibility and coordination and encourage children to build their own social network.
"This is not the first time I teach students with special needs. I taught a few courses before, arranged by other non-government organizations," he says.
The experienced coach started playing football when he was a Primary Three pupil. "I used to play football with my neighbors and classmates after school. I did not receive formal training," Poon recalls.
When Poon was 13 years old, he represented Hong Kong as one of the members of the Hong Kong Under-20 Football Representative Team in various international competitions for almost six years.
"I dreamt of becoming a professional football player. But I gave up the unrealistic dream at last," the coach says.
Though Poon has not become a professional football player, he keeps playing football. He became a football coach in 2012. 
"That is how I started my career as a professional football coach. Now I am a 'B' License Coach, Goalkeeper Coach (Level 1) and Futsal Coach (Level 2) of The Asia Football Confederation (The AFC)," Poon says.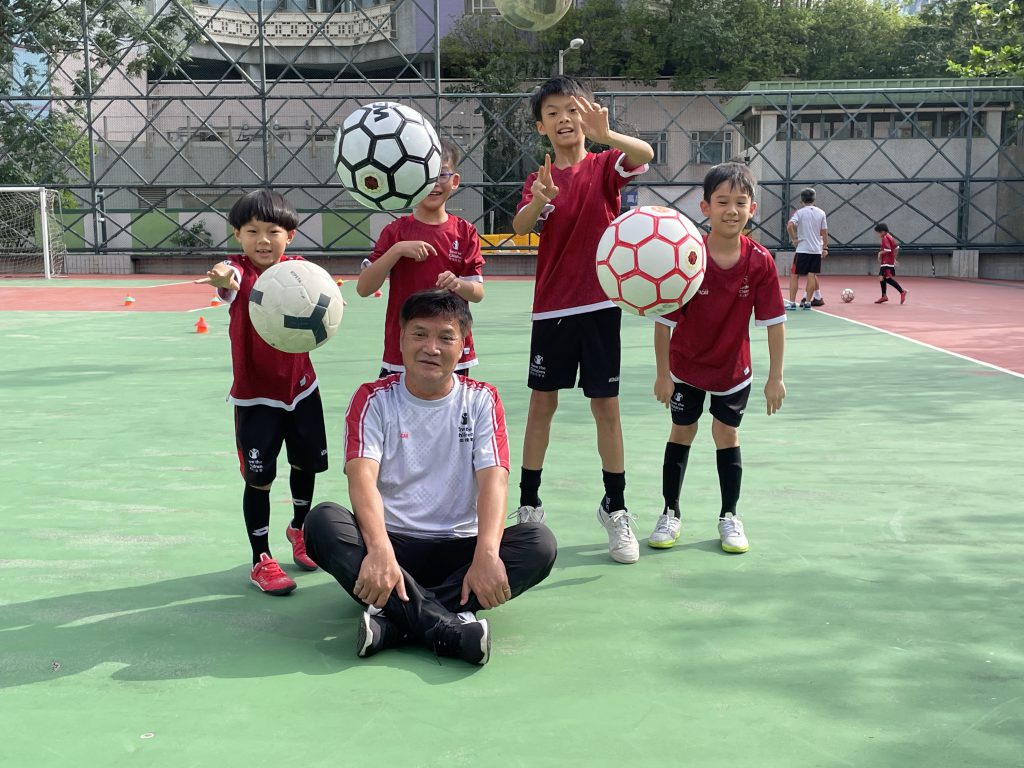 "I can't say football is the most popular sport in the world. But if I say it is the second most popular, I doubt anyone will disagree with me," he adds.
The coach points out football can help develop children's social skills, communication ability and master the spirit of team building.
"During training, children can encourage each other to improve together. If I encounter sudden incidents in class, I always meet the kids involved. After comforting their emotions, I try to invite them to speak up and tell me what has happened," he says.
"If the situation worsens, social workers can help and take care of students," he adds.
"I hope I can run these football courses to help more children. Sport can help them develop their body and mind, build interpersonal communication skills and the concept of mutual respect," Poon says.
Sub-edited by Christine Tang