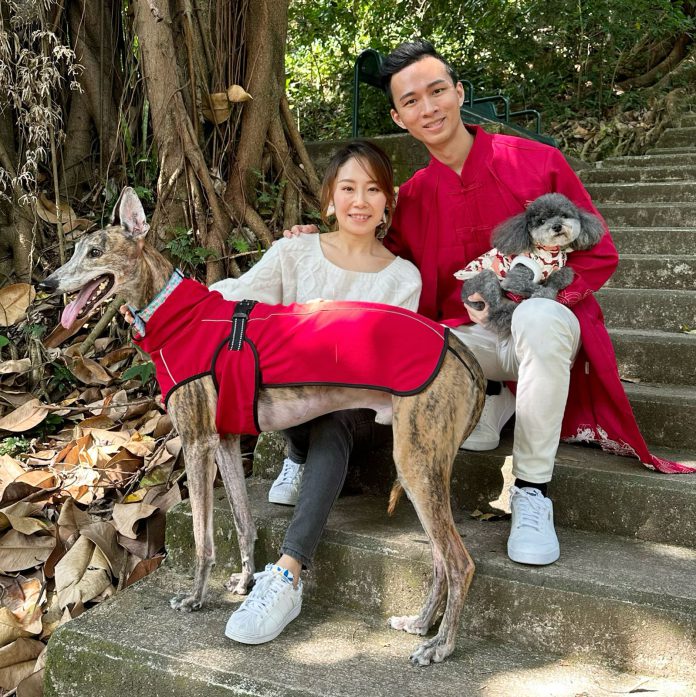 Trained as racers, greyhounds are living new lives after adoption.
By Hannah Tang
Ban Ban, a nine-year-old male greyhound that was once forced to run with hundreds of other greyhounds at Macau's dog-racing track, now enjoys leisurely strolling in Hong Kong.
"Ban Ban loves to walk slowly instead of running and spends most of the time sleeping," says Moona Yue, who rescued it following the forced closure of Yut Yuen Canidrome, a greyhound racing stadium, five years ago.
The once-legal dog-racing track in Asia closed in 2018 after a lengthy international campaign spotlighting its poor animal welfare practices.
The 50-year-old dog-racing track has left 532 greyhounds inside after its closure.
Out of them, 15 died of poor health conditions, while 517 were eventually rehomed by the Macau-based animal rights group, Anima.
One of the fortunate greyhounds to find a home was Ban Ban, who now lives in Hong Kong with Yue and her husband, Ethan Yau.
Yue recalled that Ban Ban used to shake whenever someone approached it in the beginning.
"Ban Ban was new to living with humans, but it has changed a lot throughout the years and is doing great now," Yue adds.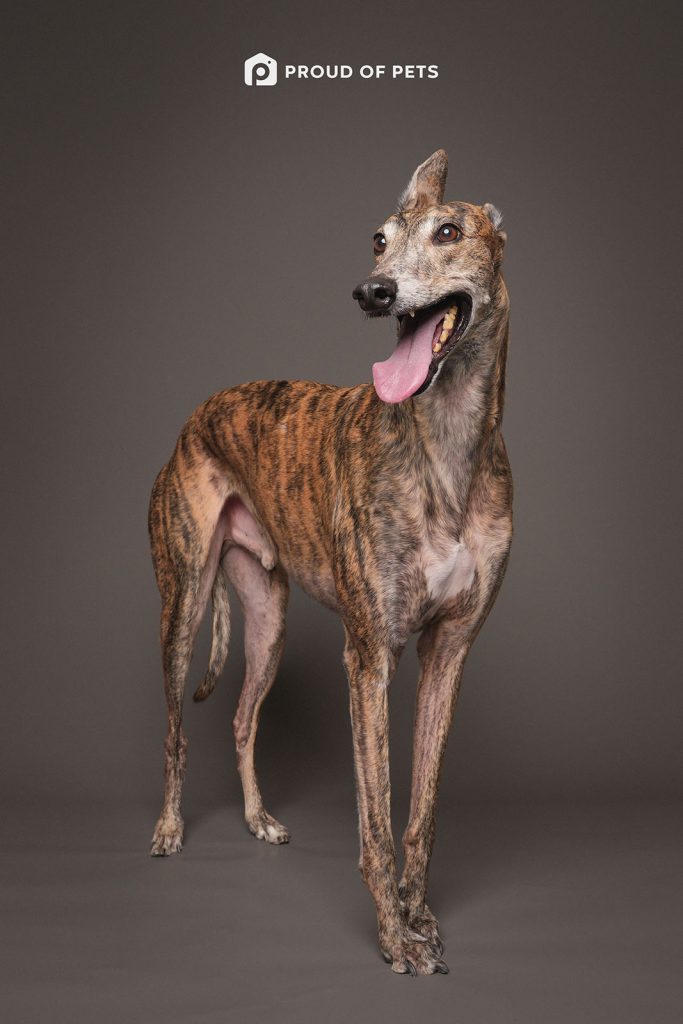 Being a pet groomer with eight years of experience, Yue knows what kind of care a frightened dog like Ban Ban needs.
After overcoming all the hurdles, Ban Ban can finally sleep soundly and walk at its own pace. "It now exposes its belly while sleeping as it feels safe," she says.
"We have been walking Ban Ban to the park next to our estate at midnight since its arrival. Because it is quiet, Ban Ban could relax and take time to get familiar with the outside world," Yue continues.
The couple have spent months building a bond with Ban Ban, not to mention the time it took to help it adjust to its new home years ago.
Like many other greyhounds, Ban Ban was diagnosed with health issues shortly after leaving the canidrome.
"We used to go to Macau three to four times a month when Ban Ban could not leave the place due to skin and liver issues," Yau says.
They waited for more than three months for Ban Ban, during which it had to undergo numerous blood tests, vaccinations, and paperwork to comply with Hong Kong's pet entry policy in 2018.
"It was not an easy journey, but we wanted to save at least one of the dogs," Yau says.
Goodtime, an eight-year-old greyhound, was another dog saved from the canidrome.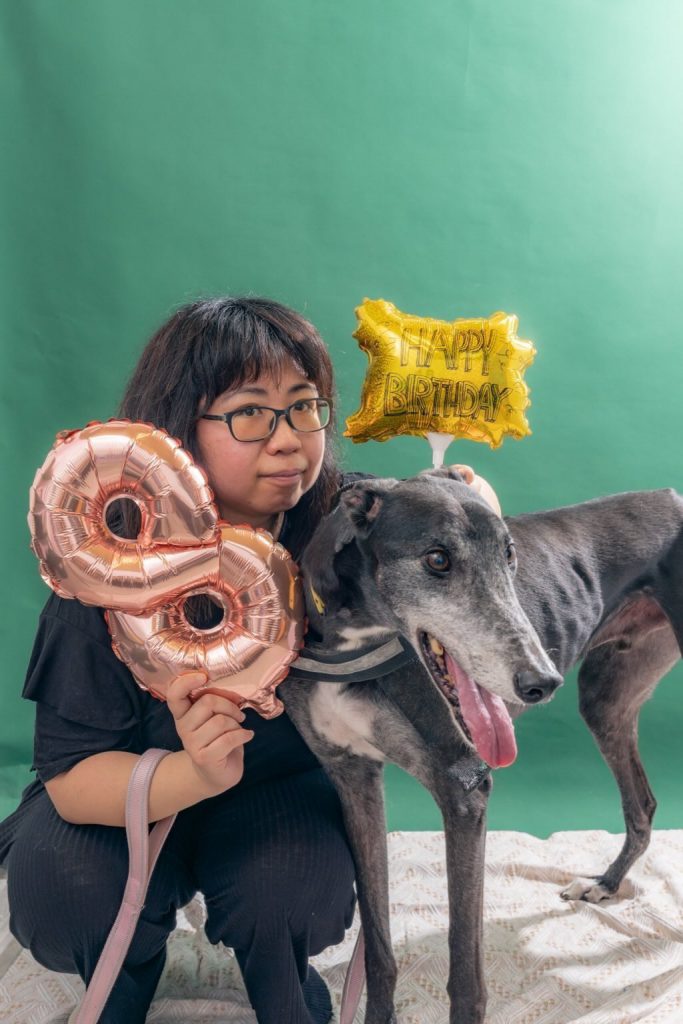 It is living a new life away from the racing track after being brought home by Rainie Chio in November 2018.
Growing up in Macau, Chio has loved animals since she was young. She often helps take care of others' pets and found that she loves greyhounds the most.
"I knew Goodtime was the one when I first saw him. It is friendly, gentle, and gets along so well with everybody," she says.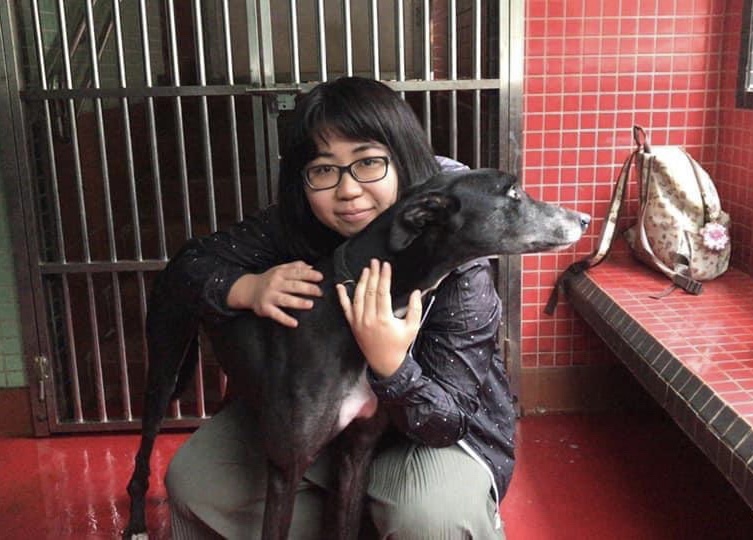 Chio shares that many pedestrians are scared of Goodtime during their daily walks together.
"The pedestrians think it would bite and attack humans," Chio says, noting the prejudice against greyhounds.
"No doubt there are negative perceptions towards greyhounds as they are huge and were trained as racers and chasers," Chio adds.
She thinks that dog racing has rewarded greyhounds with nothing but a fierce image.
"I am glad that dog racing competitions no longer exist in Macau," Chio says, pointing out that dogs lived in an inhumane environment in the canidrome, suffering from insurmountable pain and distress due to illnesses, injuries, and doping that boosts their speed.
According to Zoe Tang, the president of the Board of Directors at Anima, many racing dogs were mistreated in racing kennels and were often kept in small and cramped cages.
"They often suffered serious injuries while racing, such as broken bones and torn muscles. After retiring from racing, they were ultimately euthanized," Tang says.
"Greyhounds are born to be a friendly breed. Being affectionate and gentle, the adopted ones are loved by their new homes," she says.
But Tang explains that it is impossible to find homes for all the dogs in the industry due to overbreeding, leaving healthy ones homeless or euthanised.
"All of them deserve a chance to live," Tang continues.
The Macau racing track is long gone, but problems with greyhounds in the dog racing industry are far from resolved.
Grey2k USA Worldwide, a global greyhound protection and rescue group, states that dog racing still exists in seven countries: Australia, Ireland, Mexico, New Zealand, the United Kingdom, the United States and Vietnam.
Edited by Amelie Yeung
Sub-edited by Kossy Chen