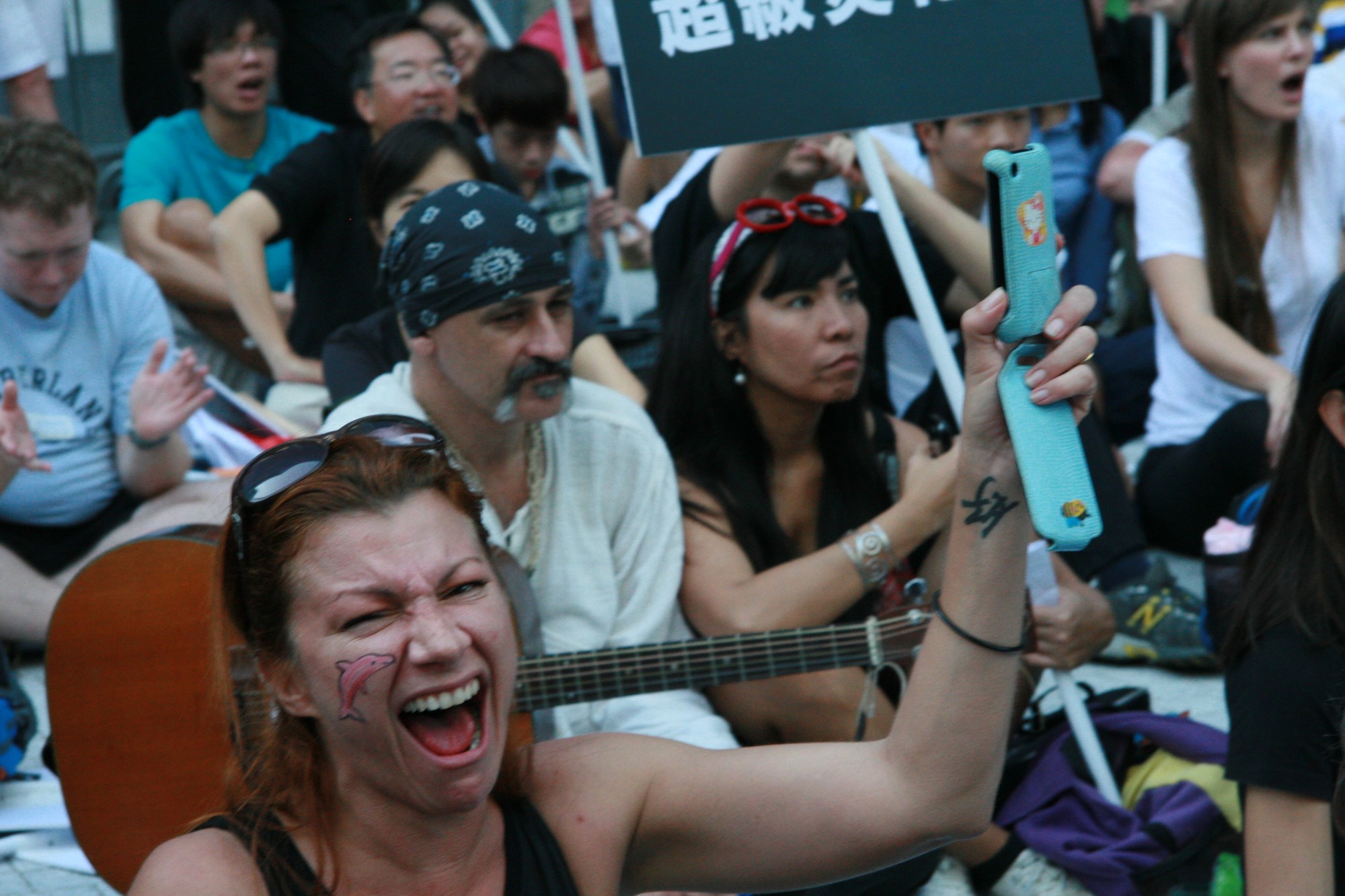 Editor: Margaret Ng, Liz Yuen
Reporters: Caleb Ho, Thee Lui, Vicki Yuen
Shek Ku Chau, a rocky island a 20-minute ferry ride away from Cheung Chau, provides the tranquil backdrop for the Shek Kwu Chau Treatment and Rehabilitation Centre for drug users. That tranquility is now under threat from a government plan to build an artificial island with a rubbish incinerator nearby.
Patrick Wu Shun-on, the Superintendent of the Shek Kwu Chau Treatment and Rehabilitation Centre, says the plan totally disregards the well-being of the 300 patients and staff at the centre.
A quiet environment is an essential part of the treatment provided and for the rehabilitation process. Wu says the patients experienced emotional problems when the government first held a site investigation of the sea bed near Shek Kwu Chau two years ago.
He says it would be hard for the residents to endure the noise during the five-year construction period of the project. Wu is afraid many of the patients would no longer be willing to stay.
Hong Kong's last waste incinerator was shut down in 1997 due to pollution concerns. However, with solid waste continuing to increase and the territory's landfills overflowing, the government says the incinerator is necessary.
The proposed 16-hectare artificial island would contain a thermal incineration plant which can deal with 3,000 tonnes of waste a day and a mechanical sorting and recycling plant. There would also be an education centre which could host 450 visitors a day, mainly students. Proponents say this will help boost tourism in Cheung Chau.
However, the $15 billion project has aroused opposition from various groups. On 18March 2012, around 500 Cheung Chau and Mui Wo (in Lantau) residents marched to the new Government Headquarters. They objected the site of the incinerator and the type of technology used, which they fear will add to air pollution. Fishermen also expressed worries that the reclamation would damage their livelihood.
But Au Wai-kwong, the Assistant Director of Environmental Protection Department says the incinerator will be designed to meet stringent international standards and suitable mitigation measures will be adopted to minimise any environmental impact.
The project is now held back by the panel on Environmental Affairs in the government. The authority says more consultation is needed.
Concerned environmental groups, such as Friends of the Earth, believe that incineration is not a solution to tackle Hong Kong's waste disposal problem. They believe the Government should devise a comprehensive strategy and an action plan covering enhancing waste reduction and recovery, and fees for dumping rubbish. As the amount of waste in Hong Kong builds up, reducing the amount of rubbish produced rather than building an incinerator may seem like a more sustainable long-term solution.