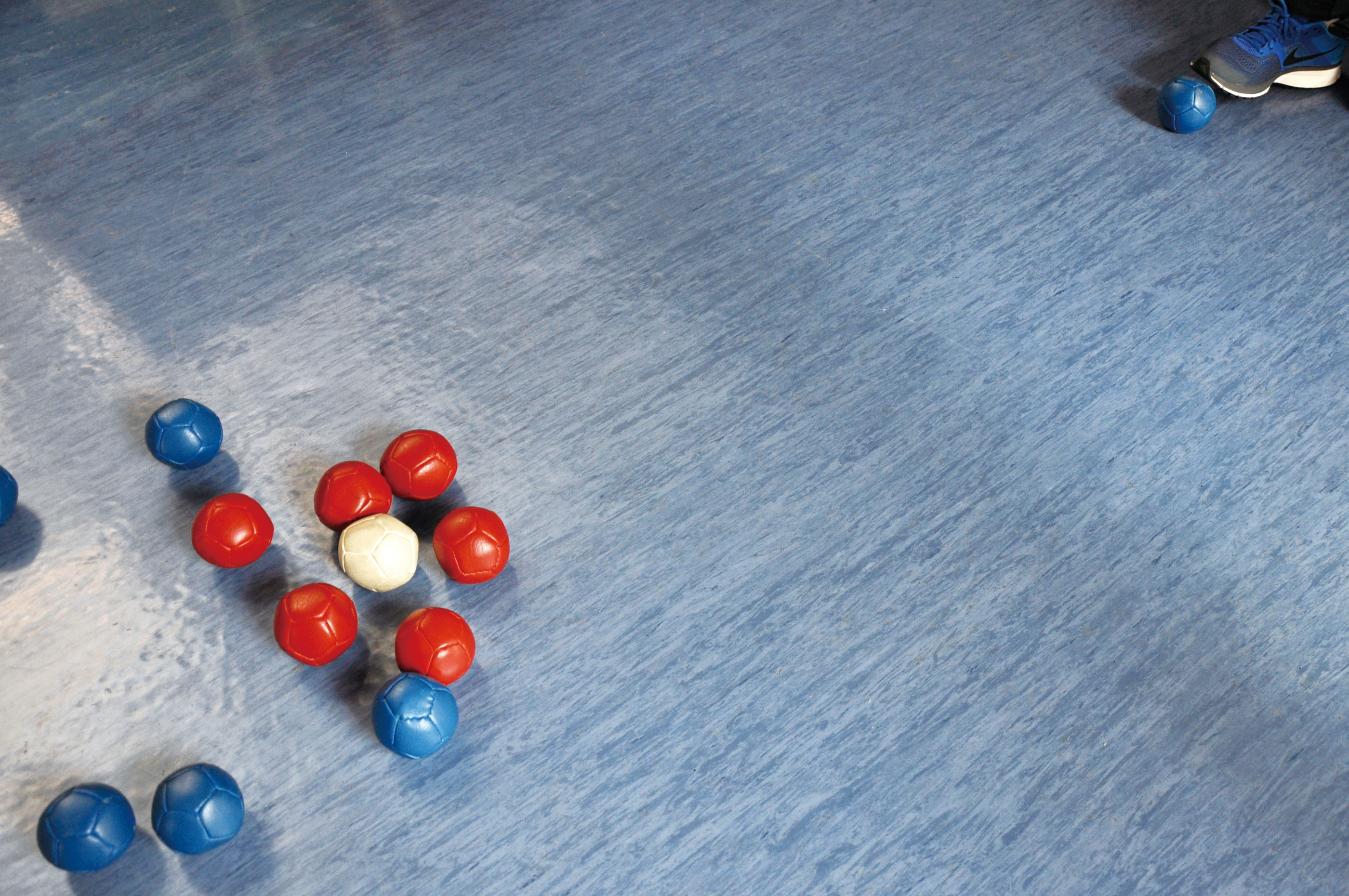 A Paralympic sport that everyone can play
by Zoe So
With their sights firmly fixed on a white leather target ball, or jack, the athletes take turns to throw red and blue balls at it. They do so from wheelchairs on an indoor rectangular court. This ball game, which bears a resemblance to petanque and lawn bowls, is called Boccia and has been a Paralympic sport since 1984.
The sport was originally developed for people with cerebral palsy but is now played by people with other disabilities that severely affect motor skills. Athletes can complete in four classes according to their locomotor condition.
Players – or pairs of players in the doubles games – are represented by either red balls or blue balls. They each have six leather balls, which they either throw or use a chute to propel towards the jack. A referee measures the distance of the balls to the jack and the player whose balls are the closet wins the game.
Boccia is a test of nerves, tactics and skill that is now played in more than 50 countries and regions, including Hong Kong. In fact, Hong Kong's Boccia players have been participating in overseas competitions since 2003 and they have an impressive record in the sport. In the 2008 Paralympics in Beijing, Hong Kong athletes won a gold and a silver.
Leung Yuk-wing is a 29-year-old part-time athlete from the Hong Kong Boccia Team. He has muscular dystrophy and can only play Boccia with his hands. "I love this sport," says Leung. "When I first came across it in secondary school, I never imagined I could enter the Hong Kong team and enter overseas competitions. I am really delighted!"
Leung and his teammates practise every Tuesday, Thursday and Saturday, for a total of around seven hours per week. Once every two weeks, they also spend eight hours practising on a Sunday. They start off with practising basic skills and moves before having a match.
Leung says that playing Boccia has been beneficial to him. "This makes my character become less impetuous. I was quite stubborn before. The game presents many possibilities and this makes me think twice before making a decision."