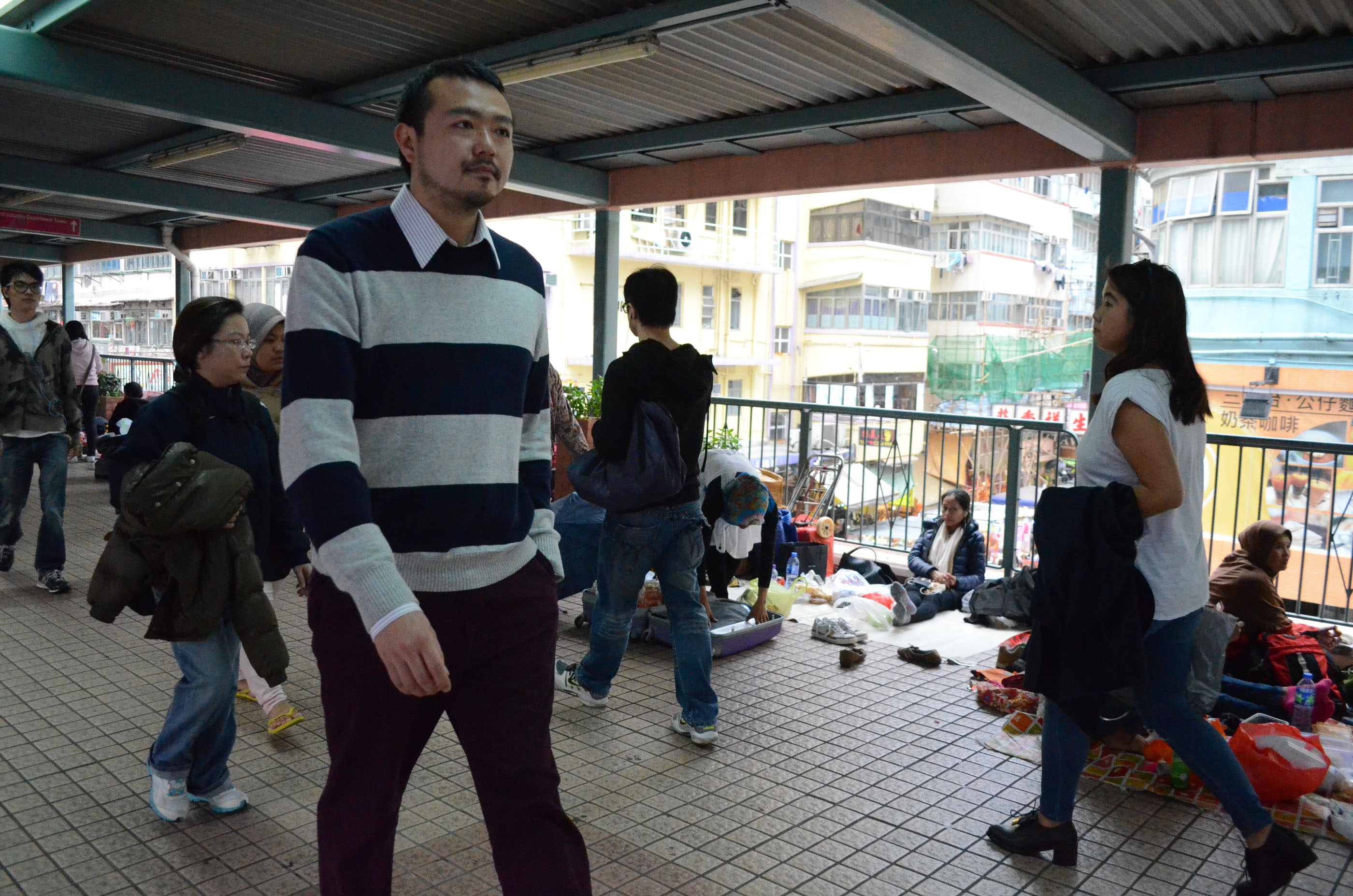 Former tearaway, lecturer Li Chun-hong now inspires and serves
By Tiffany Tsim
In a lecture hall filled with laughter, a man standing at more than 1.9 metres tall gives a lecture to his class of enraptured humanities students. Li Chun-hong is a lecturer at the Chinese University of Hong Kong's (CUHK) General Education Department and, at 35, he is the picture of respectability. But as a child he very nearly went off the rails and joined the triads.
Throughout Li's childhood, his mother spared much of her time taking care of his intellectually disabled younger brother. His father worked as a seaman and only saw his family once a week. Li and his older brother were pretty much left to their own devices and they shoplifted from supermarkets, stationary shops and toyshops when Li was just in primary two. He would also get into frequent fights in the streets of Mong Kok where the family lived.
Li ran with a bad crowd, hanging around with gang members who considered him one of their own. But although Li stole, lied and fought, he still believed he was a good person. "When I was with the triads, I insisted on stealing from the chain stores only. I never shoplifted from small shops," explains Li. "And I gave [the goods] to the foodless!"
He attributes this to the influence of his mother who he describes as gracious and kind-hearted. Despite the complex circumstances of her family, she never grumbled and complained. However, she was strict with her sons, and would beat Li when he did something wrong.
The turning point in Li's life came when he was in secondary one. He defended a girl who was threatened by a triad from a rival gang. As a result, he was badly beaten up in a revenge attack and ended up in hospital. News of the incident spread fast and caused a scandal in his school and his family.
"It was the first time I saw my mum crying," Li says. "She did not utter a single word." Her silence was more damning than the most severe tongue-lashing. Li recognised how disappointed and helpless she felt at that moment. He started to reflect upon his past. "I'm a good person but why do I let myself become scum?" he asked himself. Li resolved to change.
During the summer holiday of secondary two, Li quit swearing, "I [used to] swear a lot. Every sentence I spoke included a four-letter word," Li says. He also avoided his former gang friends for the entire holiday. Instead of hanging out with them, he picked up a new hobby, basketball, to pass the time during his holiday.
Playing basketball helped him to stay motivated to be positive. He decided that people needed to have a goal and realised that education would give him more chances in life. The former tearaway became a diligent student who crammed for the public examinations.
The hard work paid off and, in 1998, Li was admitted to CUHK to study for a degree in religious studies. He says he was fascinated by humanities subjects, such as religious studies, anthropology and philosophy, because he was interested in interpersonal relationships. The majority of religions advocate equality and human dignity regardless of people's social class or if they are disabled.