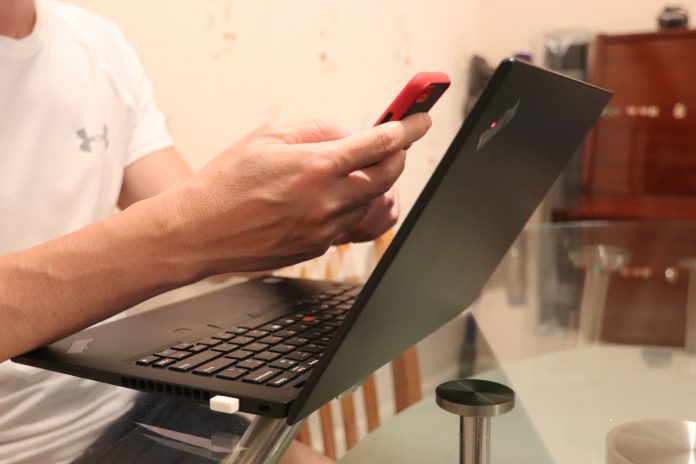 HongKongers are using Signal and VPNs due to privacy and security concerns.
By Leung Pak Hei
University student Fong Kit-wa has switched from WhatsApp to Signal since early January 2021 due to privacy concern.
"I am worried that WhatsApp will collect my personal data, and I am not sure under what conditions WhatsApp will give these data to a third party," the Year Two student says.
Half of her friends have switched to Signal a week after WhatsApp released its new privacy terms.
On January 5, 2021, WhatsApp announced that it would change its privacy policy. The new terms allow businesses from Facebook and Instagram to connect with WhatsApp users, sparking concerns over privacy. Many question if Facebook companies will monetise WhatsApp to share users' data, including contacts and status updates, for advertising.
Users were informed that they would not be able to continue using the app if they refused to accept the new terms before February 8. WhatsApp users flocked to rival messaging platforms like Signal and Telegram due to cybersecurity and privacy concerns. WhatsApp was forced to postpone the deadline to May 15.
Signal was developed by Brian Acton, co-founder of WhatsApp. The application released in 2014 now has about 40 million users worldwide.
The instant-messaging platform later issued a statement: "The changes are related to optional business features on WhatsApp. The privacy and security of your personal messages and calls do not change. They are protected by end-to-end encryption, and WhatsApp and Facebook cannot read or listen to them" on its online Help Centre website.
The statement is unlikely to iron out users' mistrust. Fong says that Signal has become her main way to communicate with others.
"Now I use Signal more than WhatsApp. I only use WhatsApp for work-related purposes, like talking to my students' parents when I work as a private tutor," she says.
"I like the 'disappearing messages' function on Signal. I feel like it better protects my privacy because confidential or secretive messages in a conversation will disappear automatically," Fong says.
"Signal once crashed at the end of January, but I can tolerate this because it is a relatively new app," she adds.
Recently, apart from switching to Signal, more and more people in Hong Kong are also using virtual private networks (VPN) for better cybersecurity.
VPN masks users' Internet protocol address, making it harder for others to trace their online footprint.
VPN is also used to access websites that are banned by governments. In January 2021, Hong Kong network providers blocked a website named "HKChronicles" due to a request by the police. The website contains personal information on policemen involved in the 2019 protests.
University student Lam Cheuk-yin has been using a VPN since late June 2020.
"I bought a three-year plan before the implementation of the National Security Law (NSL) when there was a 60 per cent discount. Around ten of my friends have also been using VPNs. They also bought it before the law came into force," Lam recalls.
"I use a VPN to protect my digital footprint because I am concerned that the government may be able to access my online traffic under the NSL," Lam says.
"I use a VPN to protect my digital footprint because I am concerned that the government may be able to access my online traffic under the NSL."
Tsui Lok-man, an assistant professor from the CUHK School of Journalism and Communication, says more people in Hong Kong are using VPNs due to privacy concerns.
"Internet providers or telecommunication companies may know which websites you have visited. They may sell information to a third party or even give them to law enforcers," Tsui explains.
The journalism professor thinks that people are switching to Signal out of distrust towards Facebook.
"WhatsApp is a property of Facebook. When Facebook purchased WhatsApp, it claimed it would not collect any data from WhatsApp. But WhatsApp's new privacy terms show that Facebook has broken its promise," he explains.
"Companies like Facebook are making a lot of money by collecting users' data. The data are used for selling advertisements or product innovations," the journalism professor adds.
Tsui believes that recent political developments have caused an increase in awareness of online privacy.
"Since the 2019 protests, people who participated in the Anti-Extradition Law Amendment Bill Movement have become more mindful of concealing their digital footprint because they are worried that the police may be able to gather enough information to charge them," he says.
Meng Wei, an assistant professor from the CUHK Department of Computer Science and Engineering, explains that Signal is more secure than WhatsApp because more conversation data is secured by end-to-end encryption.
"If the communication is end-to-end encrypted, only the people that are engaged in the conversation can get access to its raw content. Any other parties will not be able to learn about the content of the conversation," he says.
"WhatsApp also adopts end-to-end encryption, but some of the conversation data is not encrypted, for example, time of conversation and account names of senders and receivers," he continues.
The computer science professor further explains that Signal provides additional encryption on the users' profiles, so it is more difficult to know who is talking on Signal.
Meng adds that WhatsApp's new privacy terms make users concerned, but it will not hugely affect the app's security.
"WhatsApp's new privacy policy does not change its end-to-end encryption technology, so the content of the conversations is still kept secret. But WhatsApp is not transparent on how it will collect users' data, this is one of the reasons why users do not trust it," he explains.
Meng thinks that using VPN can better protect online security.
"All communications between the user and the VPN server are encrypted, so other parties will not know what the user is exchanging with the server," he says.
"If someone wants to express their opinion anonymously and does not want to be traced, a VPN can provide some protection from local internet providers. But if you post some content after logging in on social media accounts like Facebook, they will still know who you are," he adds.
"But if you post some content after logging in on social media accounts like Facebook, they will still know who you are."
He reminds netizens to always use the latest software and products because updates may fix bugs in older versions and keep attackers away. He also urges netizens to be careful when posting information online.
In October 2020, the Consumer Council compared 20 free and paid VPN services. Results showed that number and location of servers, connection speed, safety and privacy levels vary with each VPN service. Consumers can look for advanced features like network lock, split tunnelling support, malware and ad block for further protection. It is always recommended to compare options before purchasing.
Edited by Bonita Wong
Sub-edited by Agnes Lam