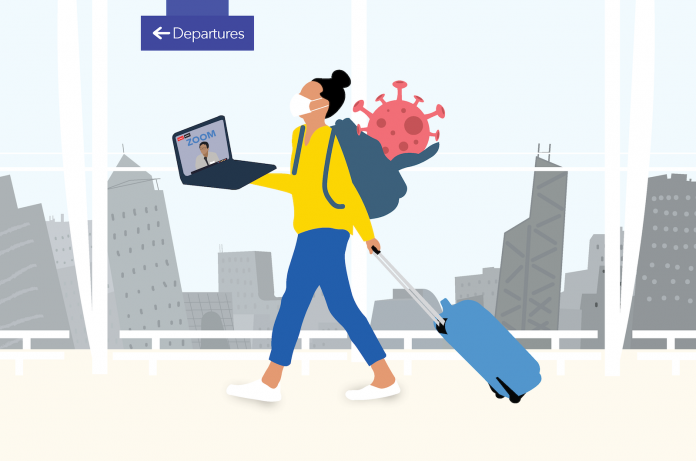 Two years have passed since the COVID-19 pandemic broke out, but it is far from over. The raging fifth wave of Omicron hits Hong Kong badly. Our city has already reached a grim milestone as over 1 million coronavirus cases have been reported. But life still has to go on, people from all walks of life are all trying their best to live with Omicron.
Our Periscope section explores how students put virtual platforms to a good use and help them to focus their studies amid the pandemic. Mainland and international students have also tried hard to keep their study on track through online classes while struggling to find their way back home under the lockdown policies in different places. Private tutors have been playing a pivotal role since the Omicron outbreak as parents have depended on them to take care of their children when physical classes were suspended.
Students were not the only ones who suffered, some foreign domestic helpers were sacked by their employers after testing positive. In our People section, our reporter interviews an Australian priest in Hong Kong who lends a helping hand to these workers during the pandemic. A Hong Kong rope skipping world champion also talks to Varsity about how to keep his rope skipping passion alive even physical competitions and training classes have been cancelled.
It takes courage to live with uncertainty, especially when all you could see is a gloomy future – in this issue, Varsity also examines how university students strive to keep their voices to be heard when most student unions have been diminished under the pressure of school administration.
We also follow other interesting topics in this issue of Varsity, from the downside of online self-diagnosis to the impact of video games restrictions on youngsters in China.
Don't let the wave drift you away. Keep a cool head to calm the wave. We wish all the best for everyone. Have an enjoyable read!
Angel Woo
Managing Editor