Young couples in China refuse to give birth to children.
By Cynthia Hu
Married for eight years, business consultant Amanda So has decided not to have children so that she can have a good life with her husband.
"I enjoy doing my work and having my free time. Having children will worsen my quality of life," the 33-year-old working woman from Guangdong says.
So and her husband both believe they can have a better life without children.
"My husband is a lawyer, and our annual income is about RMB ¥2.5 million
(US $367647). I can spend all my money on shopping, especially handbags. The price of all my luxury bags ranges from ¥50000 (US $7309) to ¥100000 (US $14618). I spend about RMB¥100000 (US $14706) a year on shopping," she says.
"We can also go traveling whenever we want. We flew to Shanghai every month and spent three days at Disneyland in the past two years even during the pandemic. If we have children, we cannot do this because we need to take care of children," she adds.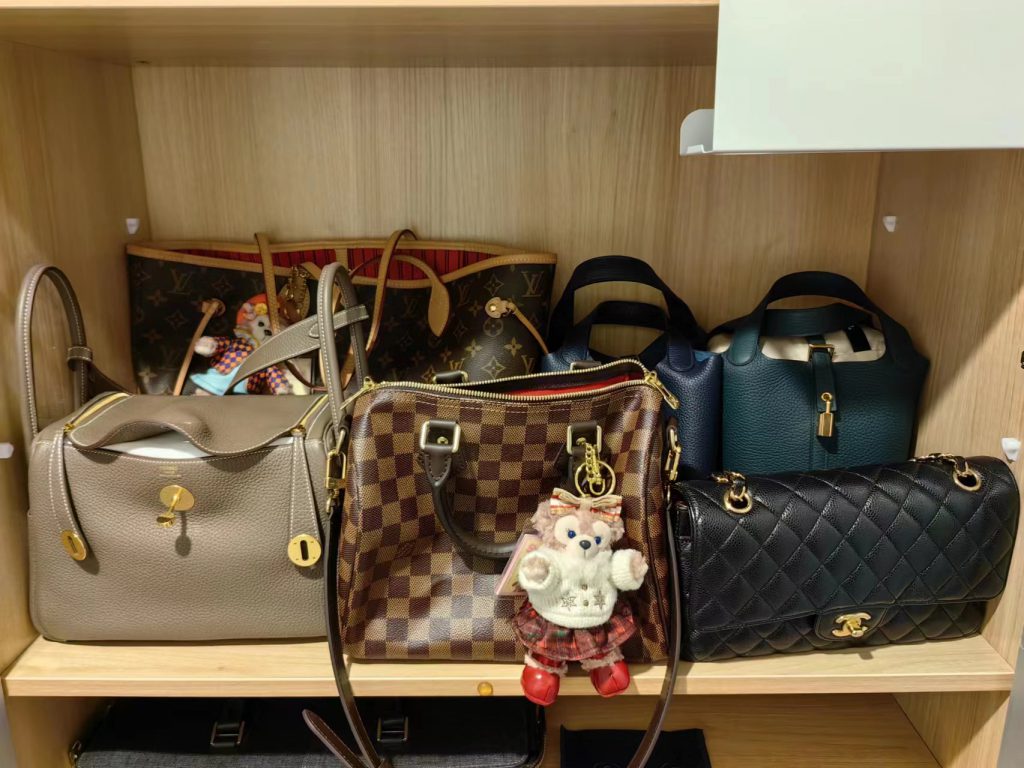 But her parents do not share her view.
"My parents think it is better to have children so that they can take care of us when we are old. I disagree, but I don't say anything to avoid arguments," So says.
"I think more and more married couples will not have children in China. The government will provide better healthcare and elderly care services for people like us,"
According to the data released by National Bureau of Statistics in January 2023, China had 1.412billion people at the end of 2022, 850,000 fewer than at the start of this year. It is the first population decline in China in six decades.
The number of newborns fell from 10.62 million in 2021 to 9.56 million in 2022, as married couples like So are reluctant to give birth.
Though the Chinese government scrapped the one-child policy in 2016 and introduced the three-child policy in 2021, the population is still declining.
Speaking in a press conference in September 2022, Wang Haidong, the director of the Aging Department of the National Health Commission said the population of people aged 60 and above would exceed 400 million, accounting for more than 30 per cent of the total population around 2035. He warned that China is facing a serious aging population problem.
Measures to boost the population have been introduced in some provinces in China.
In Sichuan, a province of 81 million people in southwest China, local authorities lifted all quota imposed on the number of children families can have in January 2023.
Wang Haha, a 37-year-old woman from Jiangsu Province, also thinks life is better without children.
"I want to focus on my work. I have no time to take care of a child. And to be honest, I don't like children at all. I don't get along with children, and I hate some of my relatives' children. They have bad manners," the employee of a state-owned enterprise says.
Wang observes many friends are busy taking care of their children.
"Some children have health problems and my friends have to do frequent hospital visits. Medical spending is expensive. It is also costly to cover children's education expenses," she says.
Though Wang and her husband both have full-time jobs, she thinks they do not have enough resources to raise a child.
"When I just got married, my husband planned to have children. But I insisted on not having children and threatened divorce. My husband is a good guy, and he understands my concerns and thinks from my perspective. He now shares my views," she says.
Wang enjoys watching her favorite television series when her husband exercises next to her. They cook together and hug each other when watching movies.
"We can go out for a walk or go on a trip when we want to. That is my ideal way of life," she says.
"My friends who have children envy me now. They think having no children is a smart decision, as sometimes children are troublesome."
Cameron D. Campbell, a Chair Professor in the Division of Social Science at the Hong Kong University of Science and Technology, says the declining population in China is an inevitable trend.
"That's just going to happen. People are not having children because they cannot afford it, they don't have time and they don't feel confident. It is a combination of society, financial, time pressure, career pressure. People don't feel prepared in terms of income pressure, housing, and competitive education," he explains.
Cameron also points out that it is difficult for women to balance career and family which is also the reason for the decline in fertility.
"There are a lot of women out of the labor force right now because they are taking care of children," Cameron says.
He adds the government can increase the retirement age, improve education to increase labor productivity, and provide better infrastructure for the elderly.
To boost the Chinese birth rate, Cameron says it is important to reduce the cost of education and the pressures that prevent women from remaining in the labor market after they have children.
"Some people will respond by having more children, but it probably will not have an obvious effect," he says.
Sub-edited by Fiona Dongye