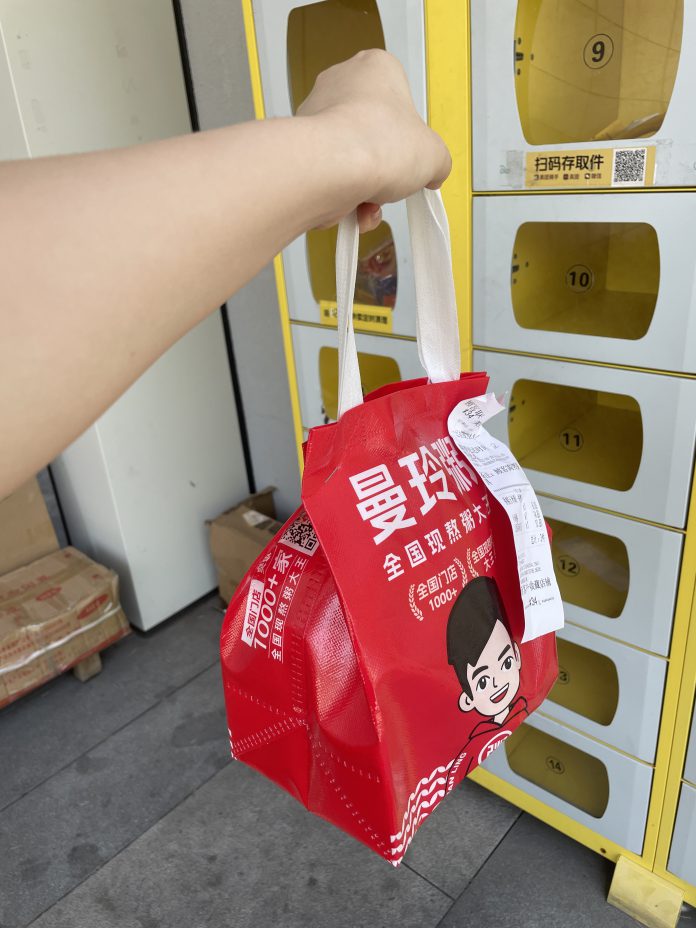 Mainland students cross the boundary for cheaper food that cater to their tastes.
By Molisa Meng
Alice Wang* can finally order a cake she likes from Shenzhen to celebrate her birthday in Hong Kong this year as travelers can cross border freely without COVID-19 restrictions.
"I ordered a four-inch cake through WeChat and picked it up from Shenzhen to Hong Kong for my birthday this year. I wanted to get a customized cake but bakeries in Hong Kong mostly sell ready-made cakes," the Chinese University of Hong Kong (CUHK) student says.
Wang felt overjoyed that travelling between mainland China and Hong Kong finally resumed normally without quotas and COVID-19 tests on either side since her 18-year-old birthday.
Although there are many cake shops in Hong Kong, Wang finds them expensive as compared with those in Shenzhen.
"Bakeries in Shenzhen provide many kinds of cakes at cheap prices. When cakes in Mong Kok cost around HKD700 (USD89), cakes of similar looks in Shenzhen cost only 350 RMB (USD50)," the journalism and communication major student says.
"Other kinds of food are also much cheaper in Shenzhen so I go to Shenzhen for food almost every week."
"It just takes around 30 minutes to pick up food I ordered across border. It is convenient as the travelling time is more or less the same going to Shenzhen or Mong Kok from CUHK. Also, I am not worried about the food quality as the travel time is so short," she says.
According to the Statistics on Passenger Traffic from the Immigration Department, the number of people going to Shenzhen from Hong Kong via Lo Wu and Lok Ma Chau Spur Line control points rose from 97,542 to 538,781 in February 2023 after all COVID-19 restrictions were removed at border points.
Another university student, Wang Ruxing, also orders take-away food from Shenzhen because food in Hong Kong is not spicy enough for her.
"I order spicy food in Shenzhen once the border traffic between mainland China and Hong Kong resumes to normal," she adds.
"The flavour of the spicy food in Twelve Flavours is modified to cater Hong Kongers' taste so they are made less spicy."
Wang orders spicy Xinjiang fried rice noodles with MeiTuan, a popular food-ordering and delivery mobile phone application in mainland China and take the food back to Hong Kong to eat. The spicy rice noodles she generally order costs around 20 RMB (USD 3), while it costs around 50 HKD (USD 6) in Hong Kong.
Wang thinks being able to order food from mainland China improves her overall living quality in Hong Kong as she can spend less time on more food that suits her taste.
But the Public Information and Education Division from the Food Safety and Hygiene Department in Hong Kong warns of potential food safety concerns.
"It is vital that residents have access to a safe diet. In the process of cooked food transportation, food quality is difficult to be guaranteed. Citizens need to pay attention," a reply from the department reads.
"Cooked meals if not consumed immediately after cooking should be kept at a proper temperature. Most pathogenic bacteria grow and multiply rapidly at the temperature danger zone between four degrees Celsius and 60 degrees Celsius," the department adds in a reply.
*name changed at interviewee's request
Edited by Lily Wang
Sub-edited by Fiona Dongye