Despite declining property prices in Shenzhen, housing prices in districts with popular elite schools are still standing high.
By Molisa Meng
Emily Wu* spent about RMB ¥ 8.5 million (US $1,162,443) in March 2023 to buy a 70 square metre apartment in Futian District, Shenzhen so that her family can live near an elite school, Shenzhen Experimental School, while the overall housing prices in the city are falling.
Wu purchased the unit at RMB ¥ 120,000 (US $16,500) per square metre, far higher than the average price in Futian District at RMB ¥ 88,250 (US $12,133), and RMB ¥ 68,759 (US $9,453) for Shenzhen.
"I am pessimistic about the property market. I don't expect this house to be a profitable investment. I think depreciation is inevitable. But the flat is nothing when compared to my child's education. Although flat prices in other parts of Shenzhen are cheaper, I still bought a flat here," Wu says.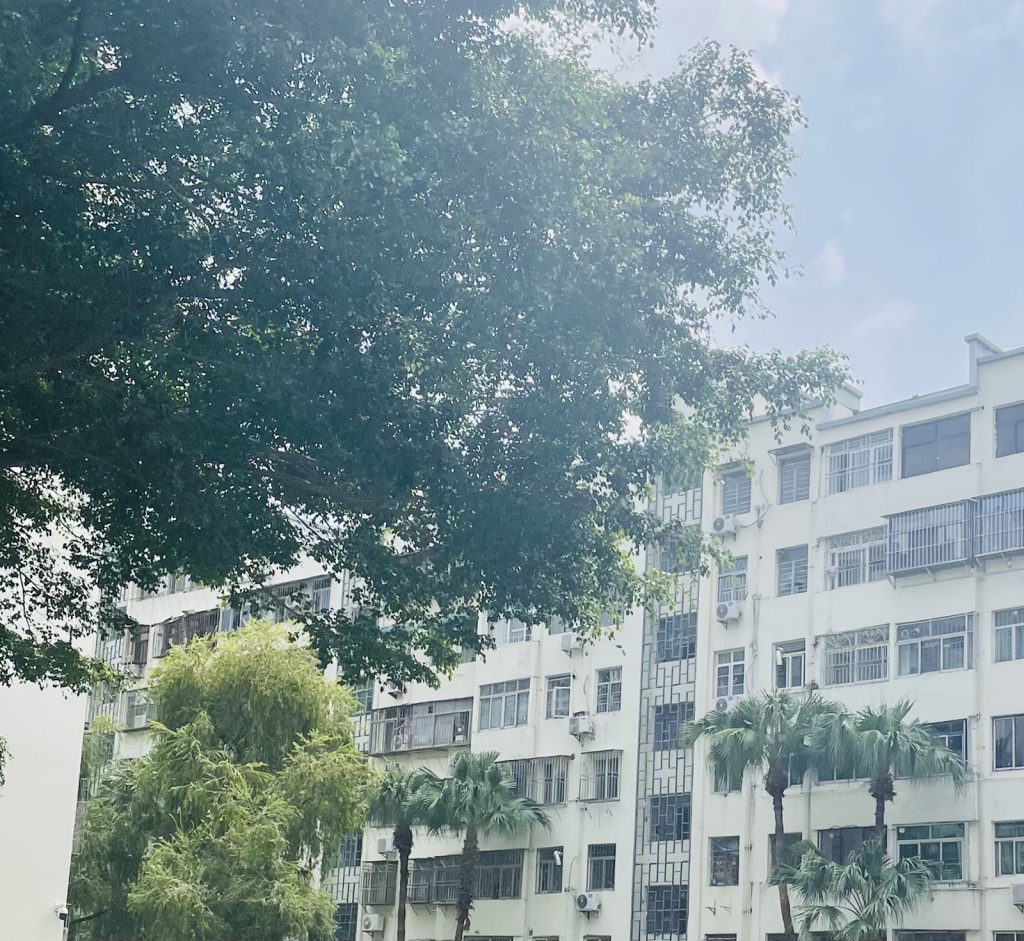 "My nine-year-old daughter, my only child, is in Primary Three this year. I want to move to this district so my child can easily attend the elite junior high school in the future and there are many cram schools here," the 38-year-old mother says.
Many parents now want to buy houses in school districts to make sure their children go to the best schools and cram schools, she says.
Shenzhen authorities divide the city into various school districts based on locations of public junior high schools, and primary school pupils are primarily assigned to the schools centering the school districts they live in.
But the policy is not applicable to pupils attending schools with direct admission arrangement or those who plan to attend private or international schools.
Wu says districts like Futian are popular among parents due to the presence of elite schools and private tutoring institutions.
"A good school has better teachers, facilities, and a good learning atmosphere. This is very important for the growth of children. I will do anything to secure all these for my child. My daughter can also make friends with kids from families that value education," Wu says.
The mother says her family has long planned to invest in their child's education and saved up in advance.
"We don't know if my child can fit into international schools or whether she can handle studying abroad. Moving to districts with elite schools can help my child secure a place in a good school," she adds.
Shenzhen adopts a point system for junior high school admissions, considering factors like property ownership, census registration, and length of residence to assign bonus points.
The Wu family bought the flat three years ago and moved in early to earn higher points to make sure her daughter can attend the elite school desired by the parents.
According to data compiled by CEIC, a global database, China's overall housing prices experienced a price trough from late 2021 to early 2023.
Housing prices are falling across the country, but those in districts with popular elite schools only suffer a mild dip in pricing, according to an agent from Shenzhen property agency Leyoujia, who was approached by a Varsity reporter posing as a potential buyer.
"Flat prices in districts with popular elite schools are more competitive in the declining property market, as many families are still trying to move to these districts," the property agent says. 
"The flat sales in these districts was higher than other areas even during the pandemic," he adds.
According to data from the research centre of Leyoujia, the recovery of the school district housing market has driven up housing prices in Shenzhen's key residential areas from March to April 2023.
Professor Ako Tomoko of the Graduate School of Arts and Sciences at the University of Tokyo believes the housing prices in districts with elite schools show there is keen competition for educational resources among Chinese parents.
"It is understandable that Chinese parents save money and provide their children with the best education. However, parents want to send their children to elite schools instead of pursuing meaningful learning. They are focusing too much on school rather than education itself," Ako says.
Ako, who researches on China and sociology, points out that the key measure to tackle the problem is to alleviate disparities in the public education resources and levels among regions and schools.
"As educational disparity narrows, housing costs in districts with elite schools should stop rising," she says.
*Name changed at request of the interviewee
Edited by Kossy Chen
Sub-edited by Leopold Chen