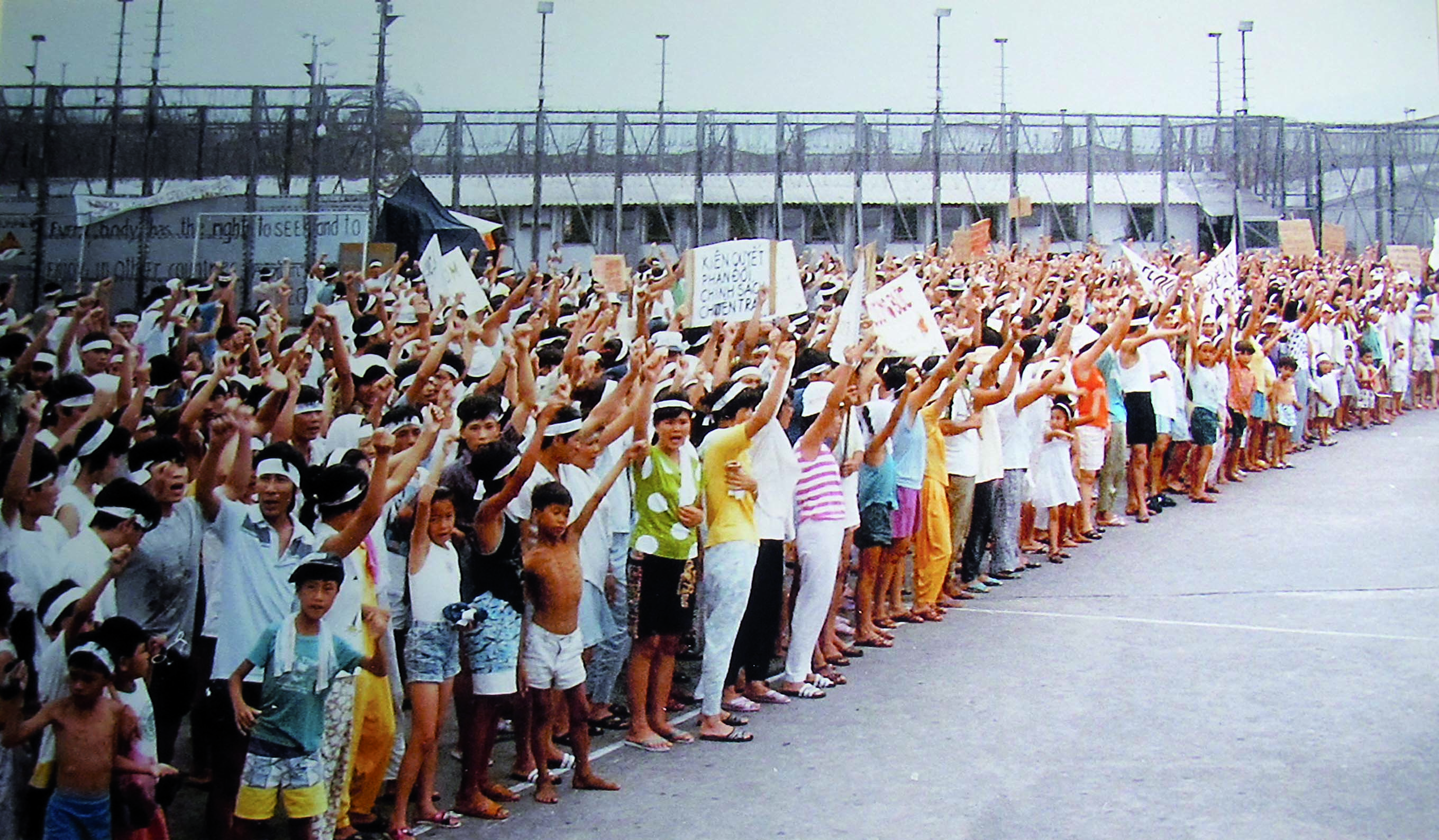 Refugees and asylum-seekers in Hong Kong struggle to survive under the government's current refugee policy.
Reporters: Lotus Lau , John Yip
For many people in Hong Kong, the word "refugee" conjures up images of violent riots at detention camps and people being carried kicking and screaming onto airplanes to be repatriated to their home country.
Starting in the mid 1970s and throughout the 1980s until the early 1990s, boat loads of Vietnamese refugees and asylum seekers arrived in Hong Kong. They were fleeing persecution and seeking a better life in the countries of the West.
"Bắt đầu từ nay", meaning "beginning from now" became the only Vietnamese phrase most people in Hong Kong knew. It was the opening phrase from a broadcast on public radio here, warning asylum seekers and migrants that they would be repatriated to Vietnam.
By 2000, most of the 200,000 Vietnamese boat people in Hong Kong had either been granted asylum in western countries or repatriated and around 1,400 refugees and migrants were allowed to settle in the territory.
Society at large considered Hong Kong's refugee "problem" to be over and the issue of refugees faded from public consciousness.
Yet, Hong Kong continues to be a refuge for people fleeing persecution. According to the United Nations High Commission Refugees (UNHCR) there are currently more than 700 refugees and asylum seekers in Hong Kong.
The UNHCR defines a refugee as a person with a "well-founded fear of being persecuted for reasons of race, religion, nationality, membership of a particular social group, or political opinion," who is unable to return to their country because of that fear.
Adam, a refugee who refused to disclose his real name, left his family and travelled across half the world from East Africa to Hong Kong seven years ago. He had been persecuted in his home country for alleged political subversion and was eager to seek peace and safety here.
Adam was lucky in being granted refugee status just five days after his arrival. Some other asylum seekers may have to wait for two to three years on average. At first, he felt very grateful just for the safety he enjoyed here. As time went by, he began to want more out of life but Hong Kong could only provide the minimal for survival.
Refugees in Hong Kong are taken care of by the United Nations (UN). The UN provides financial aid through the Hong Kong branch of the International Social Service Hong Kong Branch (ISS-HK). To ensure refugees' basic shelter and food needs are met, they are given HK$1,500 for rent, which is paid directly to their landlords, and another HK$1,200 for food, transport and other daily necessities.