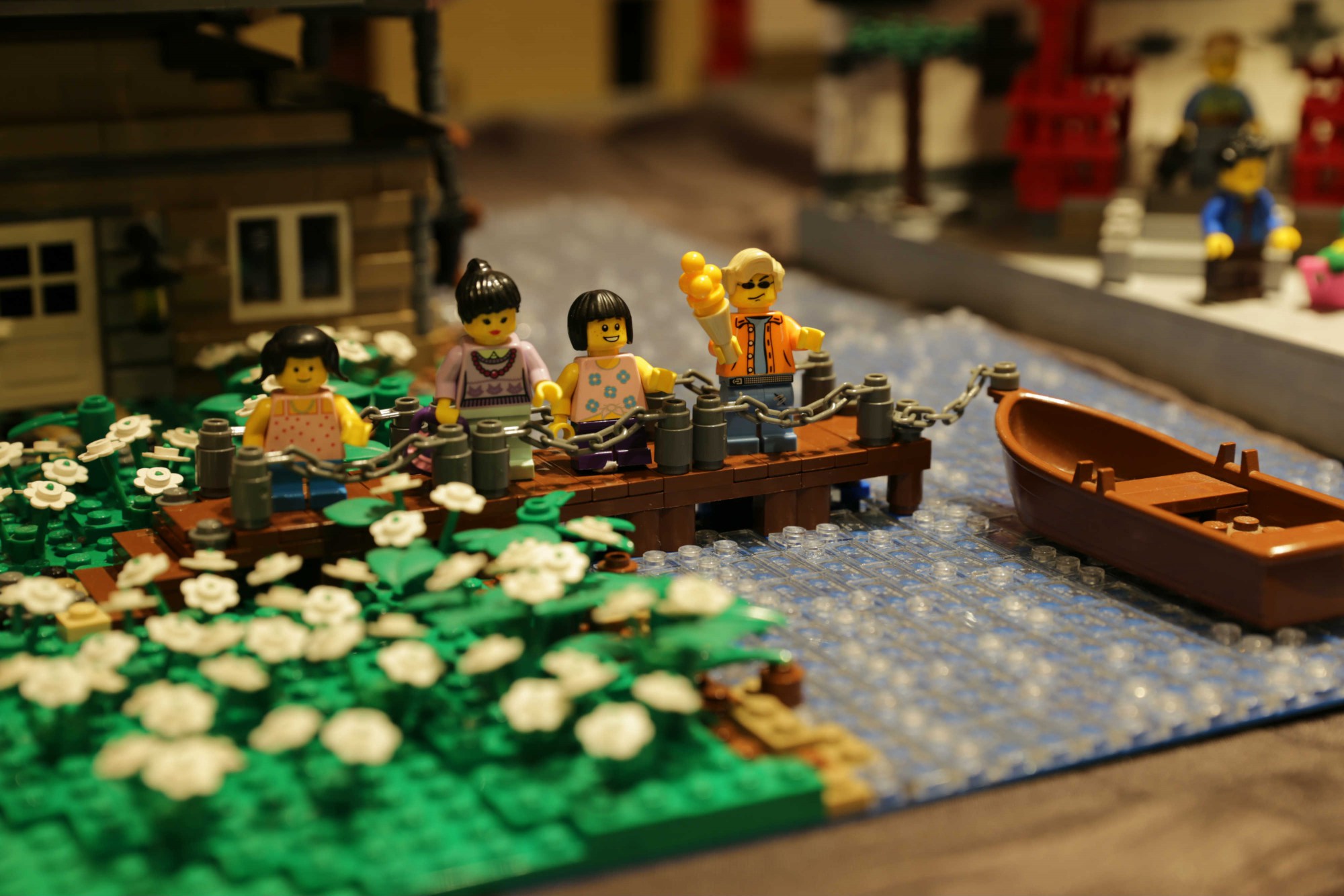 Lego has captivated generations of children but do contemporary sets stifle creativity?
By Kelly Wong 
It has been around since 1949 and still continues to bring hours of fun to children around the world. Some may slavishly follow instructions to build a pirate ship, or a spaceship or a a rather angular tree. Others may simply let their imaginations take over and build whatever comes to mind. But whatever they create, their raw material is the same Lego – that deceptively simple system of hollow interlocking plastic bricks that can be put together to form infinite combinations, and then be taken apart so you can start all over again.
Jared Chan Chun-kit, the Facebook editor of LegendBricks, a Lego user group founded in 2010, takes two flat pieces with rounded ends and quickly makes them into a heart. He takes two plastic bow-and-arrow pieces and turns them into the armrests of a chair.
"Sometimes it's really a test of if you can think of [the construction] or not," Chan says. " If you're as crazy about it as we are, then play it as frequently as we do, the power of observation is very important."
It is precisely because playing with Lego can inspire this use of imagination, creativity and observation that the toy has been a firm favourite with not just children but also their parents and teachers. The toys are used in the classroom and some schools even offer after-school classes in Lego building.
But in recent years, Lego has come under criticism for becoming less creative and for reinforcing gender stereotypes by bringing out "themed" sets based on blockbuster films like Star Wars and Pirates of the Caribbean and sets targeted specifically at girls. These sets include instructions for pieces that are specially designed to make specific objects.
Critics were quick to point to Lego's own advertisements from the past, including one from 1981 featuring a little girl wearing a blue T-shirt and jeans and proudly holding up her Lego creation, which highlighted a very different ethos. Lego was less theme oriented then, and consciously gender neutral. Along with the slogan "What it is is beautiful", the copy reads "Have you seen anything like it? Not just what she's made but how proud it's made her. It's a look you'll see whenever children build something all by themselves. No matter what they've created."
Sadly, this is not an experience that Alex Tam Shun-yiu, who is a committee member of Hong Kong Gifted Family Association, can share from his own experience with Lego.
Tam recalls that he did not find playing with Lego appealing at all. He was not capable of following the instruction booklet strictly to assemble the bricks. He ended up frustrated and finding things to blame.
He argues that assembling the bricks with the given theme–setting and guidelines does not reveal people's creativity.