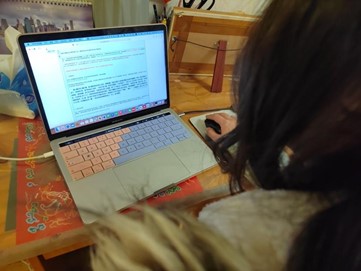 Chinese writers' witty fight against government censorship.
Eve Qiao
Lucien Dong is a freelance writer of Jinjiang Literature City, a leading digital platform of online novels in China. Her first novel about a love story of two gay men was taken down by the website in early 2020 because it was said to contain pornographic content.
"I am still upset about this. I do not understand why my writing was taken down. I do not know how to fight my case, as this is my first time posting online," the 20-year-old university student says.
Her novel was banned due to description of sexual intercourse of two homosexual lovers in a few chapters.
"The description comes in naturally to fit the story plot. The website operator asks me to remove the part about sexual intercourse, but then my story will be incomplete," she says.
Not only Dong's fiction was taken down because of sexual content, other online publication websites including Qidian Platform in China have similar practices. They issue guidelines stating novels should not have sexual elements.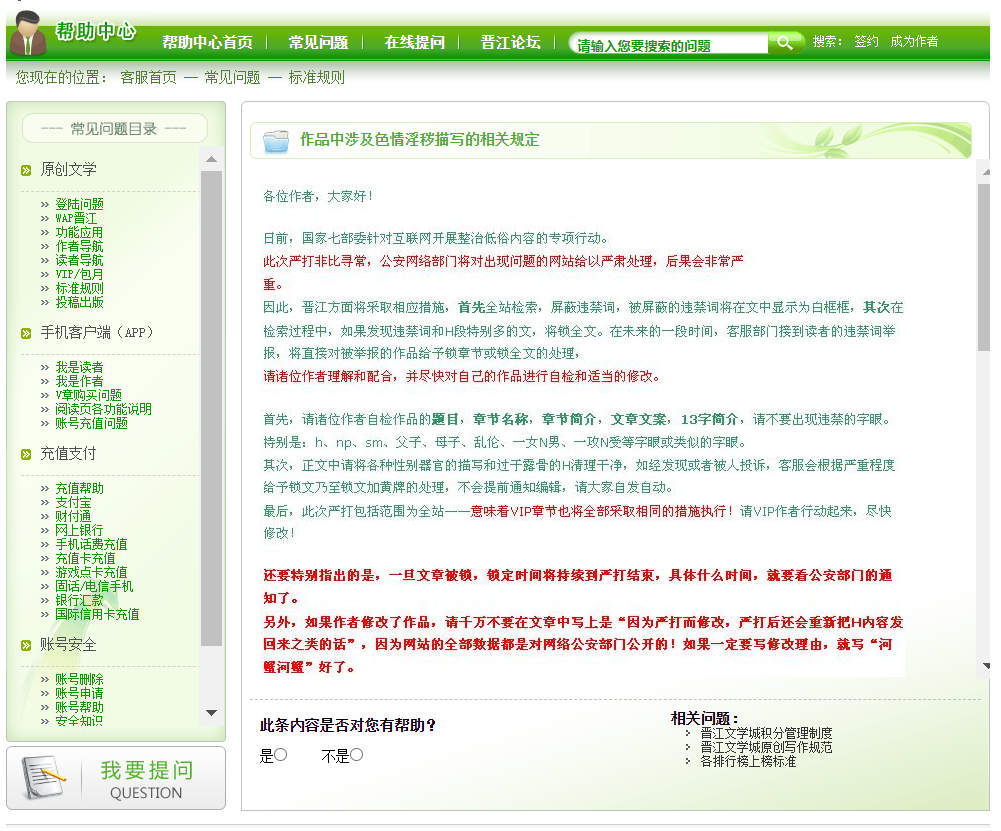 Grace Huang, who vetted written work for online novel websites from 2019 to 2021, says censorship is a serious problem for online publication.
"It is strange to me that sex actions below the neck are not allowed to be depicted," she says.
"I passed a chapter containing a depiction of neck kiss in 2019. But it was still banned in the final round of censorship," she recalls.
The 22-year-old part-time censor says censorship has become stricter in recent years.
In 2013, focus of the "Clean Up the Internet" campaign organised by the Ministry of Public Security was changed from online criminal activity to cleaning up pornographic content according to the Cyberspace Administration of China. It was said to protect young users.
To avoid censorship, writers such as Veronica Liu, who has been writing for two years, choose to publish her work on an overseas website to enjoy the freedom of creation.

"As the Chinese government continues to strengthen online content censorship, many authors and I feel frustrated about these restrictions," Liu says.
"I write books to express myself, and I will not change my expression or ideas because of suppression," she adds.
She has to use Virtual Private Network (VPN) to access the overseas website in China.
"It is getting more difficult to use VPN because restrictions are getting stringent," the 20-year-old freelance writer says.
Laws in mainland China specify the use of VPN as illegal and it is subjected to a fine of up to RMB ¥15,000 (US $2,360).
"I am worried about the future of online novels. I am also worried that maybe one day I cannot even publish my work on the overseas website," Liu sighs.
Another writer, Claudia Wang, who has been writing online fiction for nine years, finds other ways to maximise her freedom to write.
"We create social media groups in which we post our writing," Wang says.
She says there are other ways to avoid censorship, including posting upside-down text of novels or using messy code as file names of novels when sharing online.
"Censors cannot recognise upside-down text and internet police will not find files with messy code as novels' names," Wang says.
"Writers always find ways to make sure their work can be published in its original shape. Creation is immortal," she adds.
Katrien Jacobs, associate professor from the Department of Cultural and Religious Studies at the Chinese University of Hong Kong, thinks sexual content is necessary for erotic novels.
"Many people want to share their sexual experiences and fantasies. It is generally a sign of a healthy culture," Jacobs says.
"They are not just writing about sex. They are thinking about the future of sex," the senior researcher of pornographic culture adds.
Jacob thinks censorship not only occurs in China.
"Some other countries have similar restrictions. However, I think the government can give erotic novels some room to grow," she says.
But she is still optimistic about the future of online novels in China.
"Sometimes it makes writers feel sad, but it also means that they have to think about other ways of producing (novels). They may feel it is the end of the world when a new rule comes, but there is so much out there to look at," Jacob says.
"I feel like there will always be a balance between the rules and how people reacting creatively. The imagination cannot be really stopped," she adds.
Edited by Alina Chen
Sub-edited by Winkie Ng