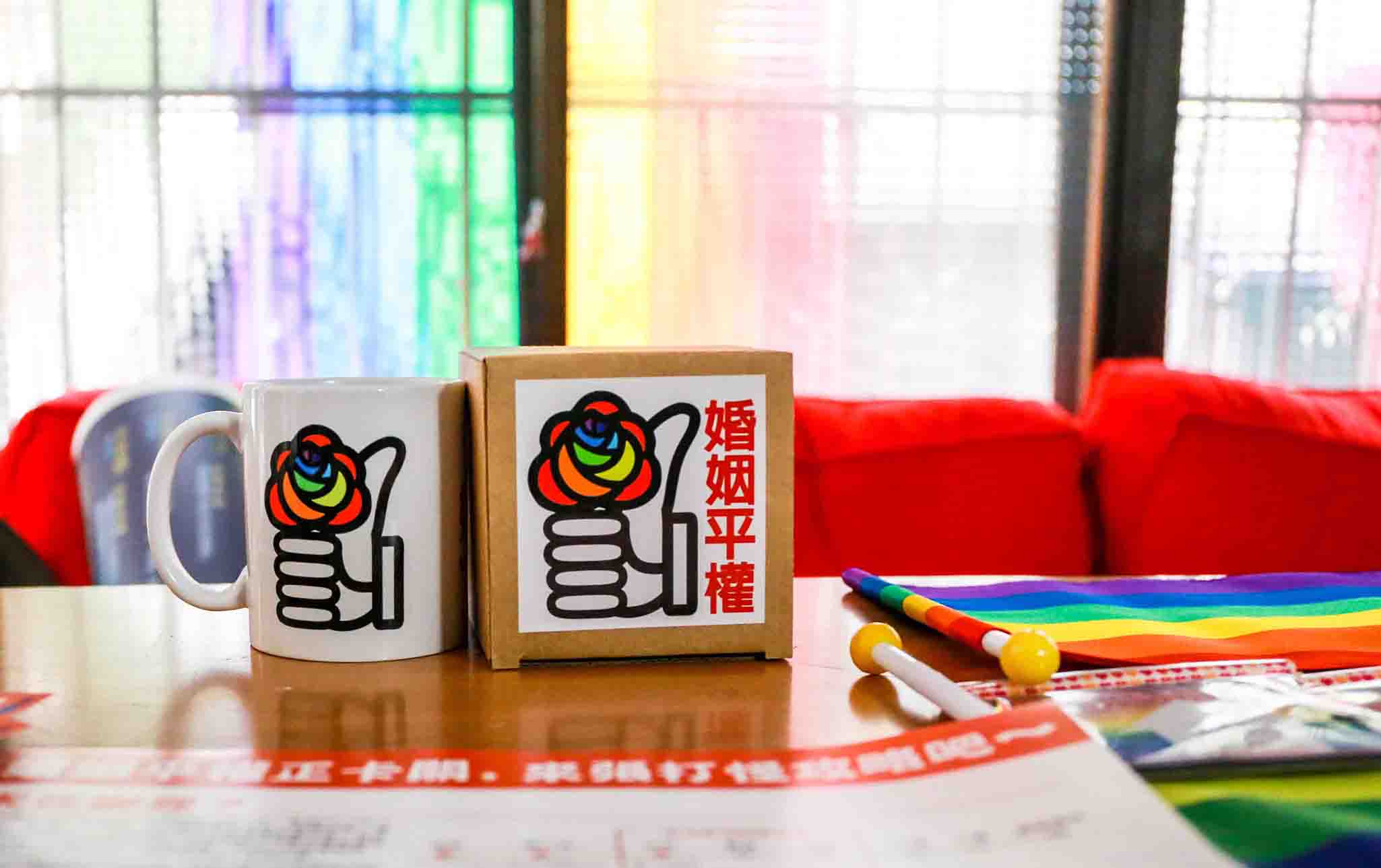 What does the election of the first president who publicly supports same-sex marriage mean for LGBT rights in Taiwan? 
By Yan Li and Rachel Cheung 
On 31st October last year, tens of thousands of people took to the streets of Taipei waving rainbow flags and shouting slogans, not in protest but to celebrate LGBT (lesbian, gay, bisexual and transgender) rights at the 13th Taiwan Pride parade.
On the same day, the chairwoman of the Democratic Progressive Party (DPP), Tsai Ing-wen posted a video on Facebook declaring her support for same-sex marriage. In the 15-second video, which has been viewed close to a million times on the social media platform alone, Tsai says "In the face of love, everyone is equal".
Just three months later, Tsai swept the island's presidential election and became the first Taiwan leader who has publicly endorsed same-sex marriage. It should be a milestone, but some activists view the endorsement as a political move designed to appeal to younger voters, others criticize Tsai for stopping short of making a commitment to push through legislation to legalise same-sex marriage.
Victoria Hsu, who stood as an openly lesbian legislative candidate on a pro-gay platform, is not optimistic that Tsai's presidential victory can bring marriage equality to Taiwan. "Too few legislators support progressive family ideas. The Kuomintang is very conservative and DPP has not publicly declared their stance (on marriage equality) as a party," she says. "DPP did not make a commitment to support marriage equality, so even if the party takes office, the bill will not be passed."
Currently, a few cities including Taipei and Kaohsiung recognize the household registration of same-sex partnerships. However, the household registration does not grant legal rights to same-sex couples. Hsu founded the Taiwan Alliance to Promote Civil Partnership Rights to advocate for gender and sexual orientation equality and the organization proposed a draft bill for "diverse family formation" to the Legislative Yuan in 2013.
The bill consists of three proposals – for marriage equality, the establishment of a civil partnership system and a multiple-person family system. To date, only the first proposal has advanced past a first reading in the Legislative Yuan.
This prospect has alarmed conservative groups and triggered a backlash from some sectors of society. The second and third proposals have not garnered enough signatures from legislators to be tabled in the legislature, as they are more controversial than marriage equality. The proposed "civil partnership" system, aimed at protecting cohabiting couples, would allow two individuals of any gender and sexual orientation to become legally recognized partners without being married. Whereas a "multiple-person family" system would allow two or more people who may not share blood ties to legally form a family.
Hsu, who is also a lawyer, says a "civil partnership" system and "multiple-person family" system would also protect the rights of heterosexuals, asexual people and close friends who do not want get married." I think what matters most to a family is not sex or reproduction but the promise of taking care of each other. Gender or sexual orientation isn't as important. When these people choose to live together… their rights concerning taxes, social welfare and healthcare should be protected legally," she says.
Hsu was one of five openly gay legislative candidates who ran for the Legislative Yuan in this year's election. All of them stood for the Green-Social Democratic Party Alliance (Green-SDP Alliance).